America Bets On A New European Economic Partner: Poland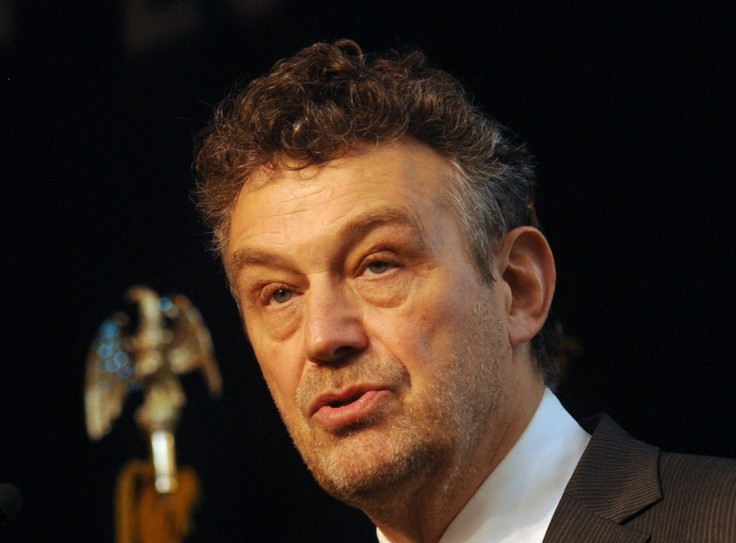 As Poland's economy continues to track its post-Communism arc toward the global prominence its business leaders and politicians seek, its relationship with the United States is garnering attention on both sides of the Atlantic.
What can be described as the coronation of Poland as an international business destination came in May 2011, when President Barack Obama visited the Eastern European nation, announcing plans for the first U.S.-Poland Business Summit, which was held in Warsaw earlier this year.
"President Barack Obama and Prime Minister Donald Tusk discussed their countries' common interests to enhance U.S.-Poland commercial relations," the White House wrote in a statement about the event, adding that, "The United States is the world's largest economy and Poland is one of Europe's fastest growing, and we seek to stimulate more commercial activity between our countries."
The Warsaw roundtable brought together investors, top executives and politicians to foster dialogue between the two nations and find ways to create new trade and investment opportunities rooted in their shared history of alliance and cooperation.
In the wake of that groundbreaking summit, there have been further efforts to build the "special relationship" representatives of both nations often invoke when speaking about their shared goals.
In 2010, American investment in Poland totaled $30 billion, and two-way trade added up to $6 billion, according to White House figures. Polish-American trade increased 25 percent between 2010 and 2011, with exports from the U.S. to Poland expected to double over the next five years, according to Francisco Sanchez, undersecretary for international trade at the U.S. Department of Commerce, speaking earlier this month at the first U.S.-Poland Economic Forum at the New York Stock Exchange.
Polish officials, riding high after the nation weathered the 2008 global recession without seeing a single year of declining GDP -- a feat no other major European Union country can claim -- are hoping to see bilateral trade and investment expand further in coming years.
"There's a recognition that Poland is a total green island in Europe, and we in the United States recognize that and need to take steps to strengthen our cooperation," Eric Stewart, the Washington, D.C.-based president of the U.S.-Poland Business Council, said at the U.S.-Poland Economic Forum at the NYSE. "Poland is only our 13th-largest trading partner in Europe, and that's unacceptable, and we need to work hard to knock down barriers."
Marek Łyzwa, vice president at Poland's Foreign Investment Department, spoke about such prospects during the Poland Outsourcing Summit last month in Warsaw. "The United States is the biggest investor in Poland, in practice," he said. "We are an excellent place for the biggest economy in the world, and we'd like to serve you as much as possible."
Łyzwa went on to point out that Poland is the fastest-growing economy in the EU, and that its 2011 GDP per capita of $20,334 is expected to jump a full $1,000 this year, according to the International Monetary Fund.
Though American companies have made many more inroads into the Polish economy than Polish businesses have into the American market, interest in future international investment goes both ways.
At the New York forum, Polish Under-Secretary of State Beata Stelmach pushed for Polish companies to make investments in the U.S. "We need to work harder to strengthen cooperation between Poland and the U.S.," she said. "There is a huge potential, and we should challenge our companies from both sides, from Poland and America, and our investors … The [Tusk] administration is very supportive, we are very committed to efforts to bring closer together both sides."
The increased focus on boosting investment between Poland and the United States is the practical aspect of the economic friendship between the two nations, but at heart it is a story of two countries coming together to achieve mutually beneficial goals.
Konrad Swirski, president of the management board at Transition Technologies S.A., an international engineering and software services company based in Warsaw, spoke extensively at the U.S.-Poland Economic Forum about the opportunities that he sees in the growing cooperation between the nations.
"In the coming years, the U.S. economy will grow faster than Europe's, so this is the perfect opportunity for U.S. businesses that want to start or expand their international operations," he said. "The general economic trend in Europe is bad, but in paradox it creates a perfect opportunity to increase Polish-U.S. cooperation."
The White House is fully on board with the concerted effort to boost that synergy, according to Undersecretary Sanchez.
"Together we can enhance and advance the U.S.-Polish trade relationship," he said. "The Obama administration is working to meet these goals in a number of ways."
© Copyright IBTimes 2023. All rights reserved.