Amid Refugee Crisis, Sweden Anti-Immigration Party Support Surges, Poll Finds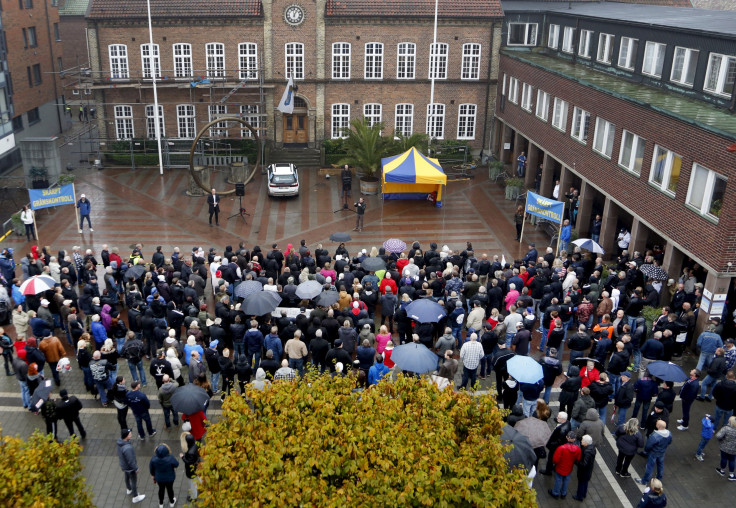 As thousands of refugees flood the borders of Europe, support for a far-right, anti-immigration Swedish political party has surged to some of its highest polling rates. Support for the Sweden Democrats has risen to almost 20 percent of the electorate, up 5.5 percent since the last survey was taken half a year ago, the Local reported Tuesday.
Statistics Sweden, the country's statistics office, conducts a voting preference poll of more than 9,000 people twice a year. The poll shows that there is also now less support for the current center-left government, with its backing dropping about 3 points to 33.5 percent. Any person who comes into Sweden illegally should not be allowed to stay, Sweden Democrats have said, according to the Guardian.
"I think we have the potential to become the largest party," Sweden Democrats party secretary Richard Jomshof said, the Local reported. "I am absolutely convinced that the party has benefited from the situation that has arisen in recent months, even if we do not acknowledge the situation," he went on to say, referring to the refugee crisis.
The Swedish government has partially closed its borders amid the influx of refugees, Reuters reported. Sweden is dealing with 190,000 people seeking asylum in the country this year, more than double the amount last year.
Sweden's policies allowing asylum seekers into the country have led to significant numbers of refugees flooding into it, Bloomberg reported. Many of the refugees have been fleeing their war-torn home countries in the Middle East, such as Syria.
Sweden promised to give permanent residence to any Syrian refugees seeking asylum, but last month Swedish Prime Minister Stefan Loefven said the country would give out only temporary permits unless the refugees came in under a quota system organized by the United Nations. Loefven has also said Sweden cannot sustain the number of refugees coming into the country seeking asylum.
© Copyright IBTimes 2023. All rights reserved.