Amid US Fight Against ISIS, Lockheed Martin Building More Bombs And Missiles For Military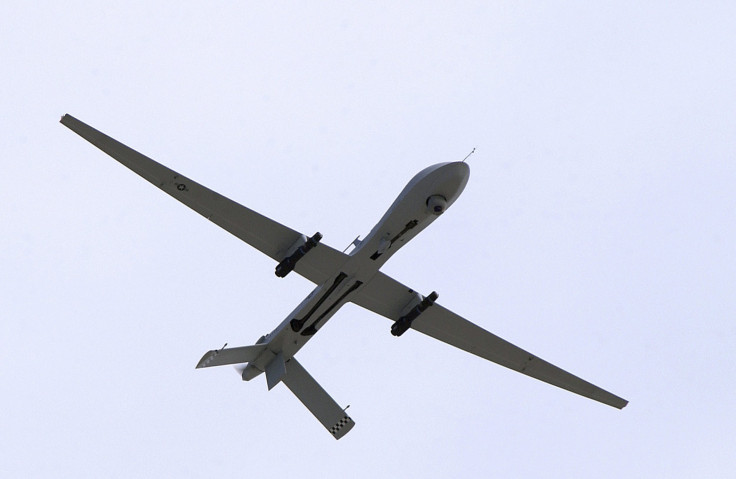 As the U.S.-led war against ISIS in Syria and Iraq continues, defense giant Lockheed Martin is making plans to increase production of its hellfire missile and laser-guided smart bombs, according to a company official. Frank St. John, Lockheed's vice president of tactical missiles, said the company would be expanding its munitions production facility in Archbald, Pennsylvania, to meet higher demands from the Pentagon and U.S. allies.
"We are seeing a lot of international demand for our product set," St. John told Defense One Wednesday. "That's causing us to do a lot of work in international partnerships and co-production and we're very excited about those opportunities."
The new demand comes amid increased use of the hellfire missiles, primarily used by Predator and Reaper drones, as well as conventional helicopters and fixed-wing planes . The Department of Defense gave Lockheed $18 million last year to boost production of the missiles from 500 to 650 per month, which was invested in larger floor space, tools and testing equipment, said St. John.
American Military Expenditure Over Time | FindTheData
"It requires a little bit of investment on our part to expand the factories, but the demand is there and we're keeping up with it [and] we're staying ahead of it," he added.
Lockheed's expansion of munitions production is in expectation that the fight against ISIS is likely to take years, according to U.S. defense officials.
Between Aug. 2014 and Feb. 2016, the U.S. military dropped nearly 40,000 bombs, worth in the region of $1.5 billion, according to the most recent Pentagon data available. To replenish the stock, Secretary of Defense Ash Carter authorized the military last month buy 45,000 new smart bombs, worth an estimated $1.8 billion.
"I don't see events in the world changing dramatically over the next couple of years," St. John said. "[T]he conflicts that are requiring the use of our systems are lingering, so anticipate that we'll be producing at a pretty high level for some period of time."
© Copyright IBTimes 2023. All rights reserved.