Amtrak To Allow Guns On Trains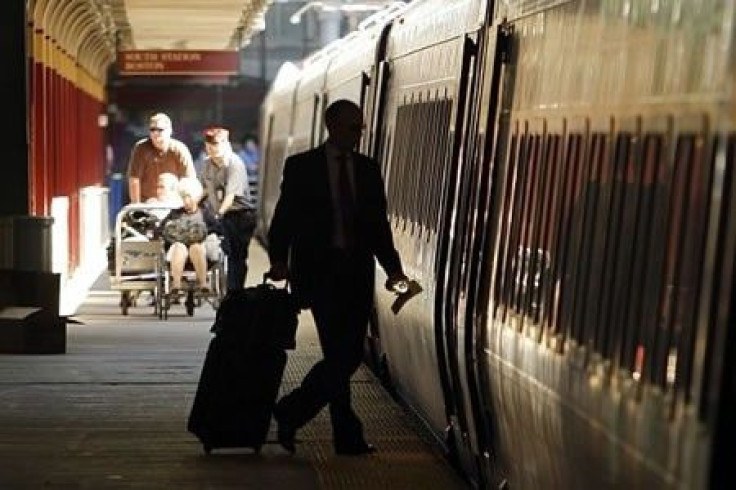 Want to carry your favorite gun on train? you can do so on Amtrak as a new baggage policy of the rail operator allows passengers to carry unloaded guns on its trains, starting Dec.15.
Amtrak said it will be accepting unloaded firearms in checked baggage at stations and on trains operating within the United States that offer checked baggage service.
The change, which was enacted by Congress in Dec. 2009, brings Amtrak's firearms policy in line with air travel rules that permit unloaded guns to be stored in locked baggage holds.
Passengers are required inform Amtrak and declare that they will be checking firearms and/or ammunition by calling Amtrak at 800-USA-RAIL no later than 24 hours before train departure.
Reservations for firearms or ammunition can be made only by calling the Amtrak reservations number as online reservations are not accepted, an Amtrak release says.
All firearms (rifles, shotguns, handguns, starter pistols) must be unloaded and in an approved, locked hard-sided container. The passenger must have sole possession of the key or the combination for the lock to the container.
Locked, hard-sided containers containing smaller unloaded firearms such as handguns and starter pistols must be securely stored within a suitcase or other item of checked baggage. Rifles and shotguns will be stored in secure cabinets or areas of train stations and baggage cars. All passengers must complete a firearms declaration form prior to beginning travel on the day of departure.
Amtrak, which spent about $2 million to implement this service program, made changes to its reservation system, installed secure storage at checked baggage train stations and modified 142 baggage cars to improve and secure firearm transport.
As not all Amtrak served stations or trains offer checked baggage service, Amtrak has urged passengers seeking to travel with their firearms to confirm which stations and trains offer checked baggage service.
Washington-based Amtrak is a government-owned corporation to provide intercity passenger train service in the United States. The Amtrak Auto Train holds the distinction as the longest passenger train in the world, with two locomotives and 40-plus passenger rail cars and vehicle carriers operating daily to Lorton in the suburbs of Washington, D.C.
Last fiscal year (FY 2010), the railroad carried 28.7 million passengers, making it the best year in the company's history. With 21,000 route miles in 46 states, the District of Columbia and three Canadian provinces, Amtrak operates more than 300 trains each day.
© Copyright IBTimes 2023. All rights reserved.