Amy Winehouse Dead: Conflicting Claims about the Tragic Singer's Final Days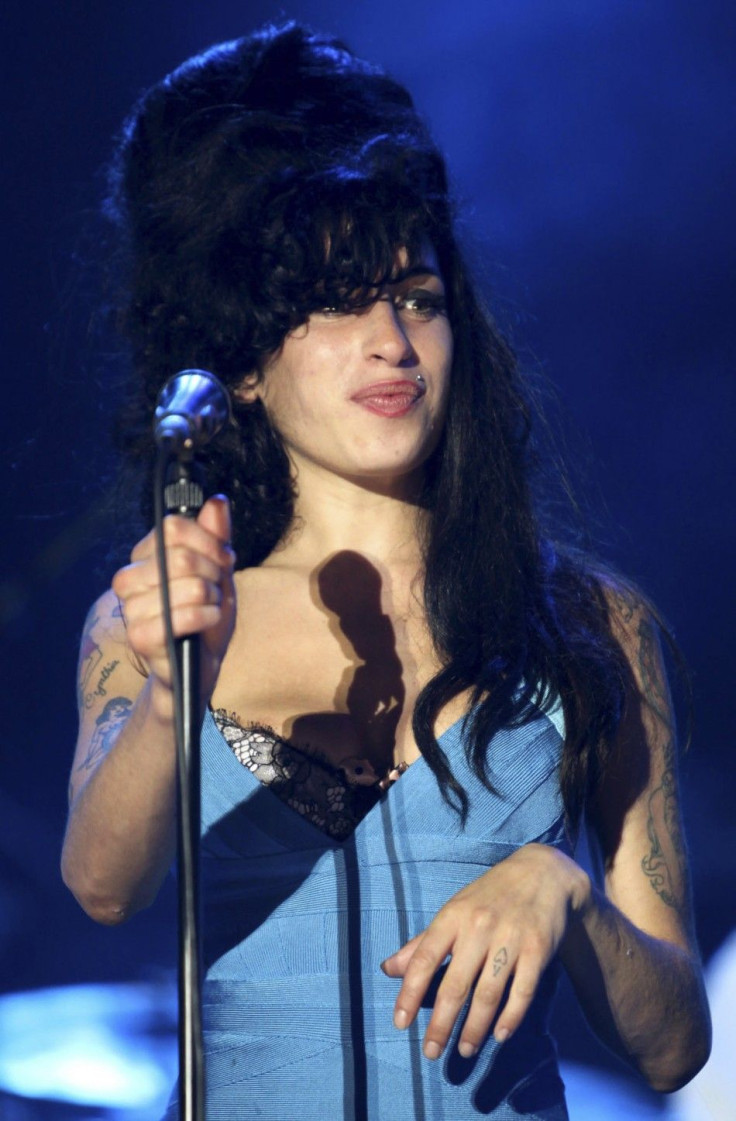 Amy Winehouse had hit the self-destruct button in the days preceding her untimely death, according to sources interviewed by a UK publication shortly after her death.
In an article published on Saturday, the Daily Mirror cited sources who claimed that Winehouse was on a bender in the days before her death.
She has spent the last seven days on a massive bender and people were saying she's going to drink herself to death, one source told the Mirror.
Amy's family told The Sun that claims their daughter had engaged in wild drinking were nonsense.
In what is acknowledged to be her last public appearance, Winehouse joined her protégé and goddaughter Dionne Bromfield onstage at the iTunes Festival on Wednesday evening, the Mirror reported. Winehouse didn't perform herself, but danced and clapped along to Bromfield's performance.
At Bromfield's prompting, she pitched in to the chorus of Mama Said, but her voice was barely audible.
There was always a danger of something like this, a source told The Mirror. Her drinking is totally out of control. She's constantly out of ­control on vodka. She'd drink bottle after bottle and ­mixing those ­quantities with drugs is lethal.
But friend Kelly Osbourne - who spent an hour on the phone with Winehouse the day before she died - did not at all see this coming.
I was speaking to her last night, she seemed ­absolutely fine, I don't understand how this could have ­happened, Osbourne told the Mirror.
Amy saw her mother, Janis Winehouse, the day before she died, and Janis was concerned for her well-being - as she often was.
She seemed out of it. But her passing so suddenly still hasn't hit me. Still, Janis Winehouse told the Mirror that it was only a matter of time before tragedy took her young daughter.
Winehouse's father, a jazz musician and part-time taxi driver, was in New York City when he heard of his daughter's death. He had been scheduled to perform at the famous Blue Note jazz club. In what may have been Amy's last public comment, she wrote I'm very proud of my dad, in an email to the New York Post on Friday.
Her father, who immediately returned to London upon hearing the news, is devastated by the loss.
A few days before her death, Mitch Winehouse also spoke to the New York Post about his daughter.
Frankly she's had her ups and downs, he said.
A source told The People that the singer bought cocaine, ecstasy, ketamine and possibly heroin from a dealer on Friday night.
Amy seemed determined to have a big one on Friday night, the source said in a Daily Mail report. She was out in Camden on Friday evening, but seemed determined to carry on the party back at her flat.
None of us know who was with her into the early hours of Saturday. But getting out of it was clearly her main priority of the night.
Still, some of Winehouse's friends believe the cause of death could have been a bad ecstasy pill alone, rather than a combination of substances.
It was an Ecstasy overdose, a source told The Mirror. She could do cocaine until the cows come home. But this was obviously a dodgy pill.
Winehouse was hospitalized with an overdose in 2007, which the New York Post reported to have been caused by a cocktail of heroin, ecstasy, cocaine, ketamine, whiskey and vodka.
Must Read: Amy Winehouse Dead: Possible Reasons - A Broken Heart + Drugs and Drink Cocktail (PHOTOS)
[MUST READ] Amy Winehouse Death: A Loss for Music, A Gain For Record Sales
© Copyright IBTimes 2023. All rights reserved.