Andrew Bogut Jokingly Tells Kevin Durant To Offend Brooklyn Nets Owner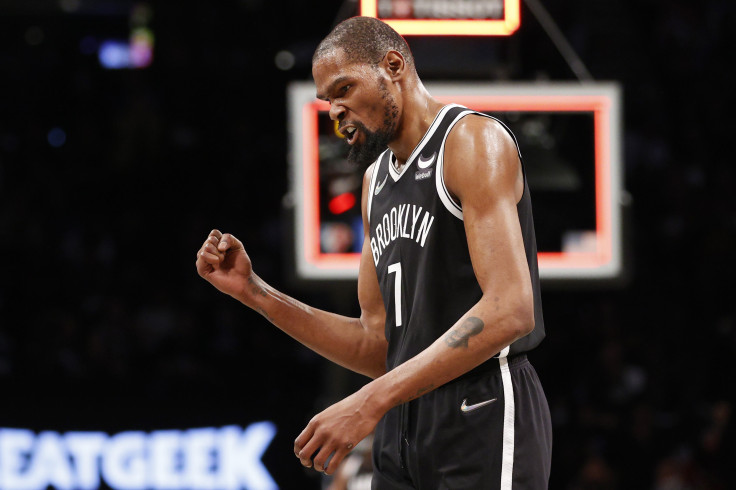 KEY POINTS
Andrew Bogut jokingly suggests Kevin Durant should tweet his support for Hong Kong and Taiwan to surely force a trade
Brooklyn Nets owner Joe Tsai has deep ties with China
Everyone has been keeping an eye on Durant this offseason ever since he requested to be traded
The NBA offseason is entering its final stages as players and franchises have mostly rounded out their roster for the start of the season sometime in October.
However, Kevin Durant has remained adamant in his quest for a trade from the Brooklyn Nets, but the ballclub is also not backing down in getting what they believe is worth his salt.
Veteran center Andrew Bogut believes there is a way for Durant to force a trade, and it could be as simple as Durant hopping on Twitter and firing an indirect shot at Nets owner Joe Tsai.
"An easy way for KD to get out of [Joe Tsai]'s Brooklyn Nets that no NBA analyst is discussing. A simple tweet: 'Free Hong Kong, Free Taiwan.' Gone the next day," Bogut tweeted in jest.
Tsai is a Taiwanese-born Hong Kong and Canadian citizen that helped co-found China's version of the business-to-business platform in Alibaba.
While Durant is potentially desperate with his situation in Brooklyn, making such a comment would not be advisable as it may have an unintentional backfire on him and the NBA since relations between mainland China and Taiwan are extremely precarious.
In October 2019, then-Houston Rockets general manager Daryl Morey tweeted out his support for Hong Kong during the protests against the Anti-Extradition Law Amendment Bill Movement that featured multiple arrests and casualties which largely ended in May 2020 due to the COVID-19 pandemic.
Morey's comments drew the ire of multiple personalities from China and the United States, with Rockets owner Tilman Fertitta having to put out a statement against his then-general manager.
This put a significant strain on the NBA's relationship with China and led to the eventual suspension of the Chinese Basketball League's (CBL) partnership with the Rockets, among other Chinese groups.
It was on July 30 when Durant's trade request became public as teams scrambled to put together trade packages for him that satisfied the Nets' desires for a major haul.
While some franchises were able to make some form of headway into a deal, Durant remains a Net almost a month and a half since the trade request and is likely to stay in Brooklyn for the foreseeable future.
Durant knows that he has to force a trade somehow with, as The Athletic's John Hollinger put it, his "lack of leverage" if he really wants to leave, but following Bogut's suggestion is surely out of the question.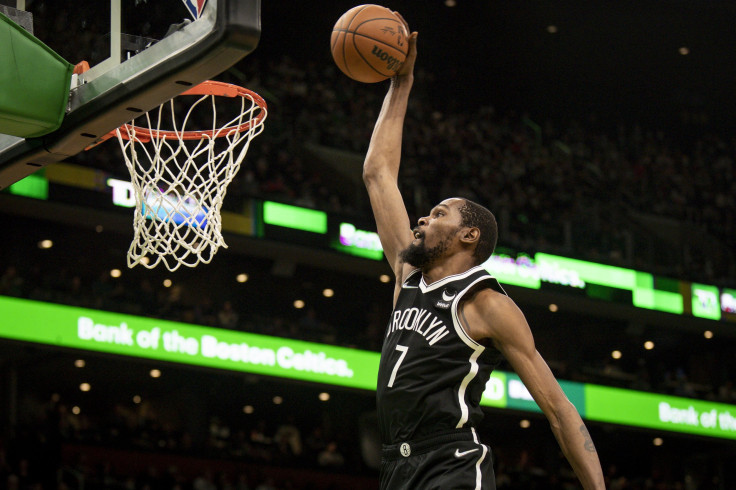 © Copyright IBTimes 2023. All rights reserved.