Another Dog Food Recall Prompted By Mold Concerns
Following an earlier recall by Sunshine Mills for its Nature's Menu Super Premium Dog Food with a Blend of Real Chicken & Quail because it may be contaminated with Salmonella, the company has now issued another recall for three different brands of dog food because it may contain high levels of Aflatoxin – a naturally occurring mold by-product.
Aflatoxin can be harmful to pets if it is consumed in large quantities. It is produced by the growth of Aspergillus flavus, and was found to be above acceptable limits in the affected Sunshine Mills dog food during routine sampling by the Louisiana Department of Agriculture and Forestry.
Symptoms of aflatoxin infection in pets can include sluggishness or lethargy combined with a reluctance to eat, vomiting, yellowish tint to the eyes or gums, or diarrhea. Pets that exhibit these symptoms should be seen by a veterinarian.
The recalled dog food was sold in retail stores nationwide and includes the Family Pet, Heartland Farms, and Paws Happy Life brands. Labels of the recalled dog food can be viewed here.
Specifically, 4-, 14-, and 28-pound bags of Family Pet Meaty Cuts Beef Chicken & Cheese Flavors Premium dog food were recalled, with lot codes of TD3 4/APRIL/2020, TD1 5/APRIL/2020, TB1 4/APRIL/2020, TB2 4/APRIL/2020, TB3 3/APRIL/2020, and TB3 3/APRIL/2020. The UPC codes on the dog food include 3225120694, 3225118078, and 3225120694.
In addition, Heartland Farms Grilled Favorites Beef Chicken & Cheese Flavor dog food sold in 14- and 31-pound bags were recalled by Sunshine Mills. The dog food has lots codes of TB1 4/APRIL/2020, TB2 4/APRIL/2020, TA2 4/APRIL/2020, andTA3 4/APRIL/2020, with UPC codes that include 7015514299 and 7015514301.
Also recalled was Paws Happy Life Butcher's Choice dog food sold in 16-pound bags with lot codes of TA1 4/APRIL/2020 and TA2 4/APRIL/2020. The UPC code is 3680035763.
Consumers that have purchased should discontinue using the affected dog food. To receive a refund, the unused portion of the dog food can be returned from the place of purchase for a full refund. Questions about the recall can be directed to Sunshine Mills Customer Service at (800) 705-2111 or by email at customer.service@sunshinemills.com.
Sunshine Mills said it has not received any reports of adverse effects from the recalled dog food. The company said it made the voluntary recall as a "precautionary measure."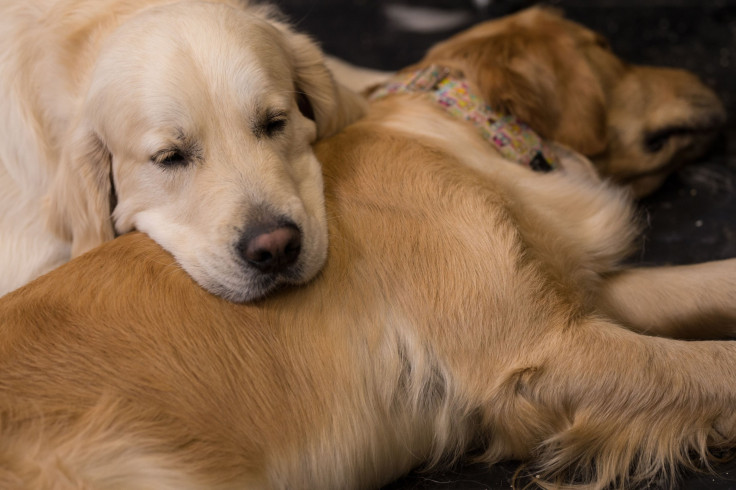 © Copyright IBTimes 2023. All rights reserved.