Ansar Al-Sharia Claims Control Of Benghazi, Declares 'Islamic Emirate' In Libya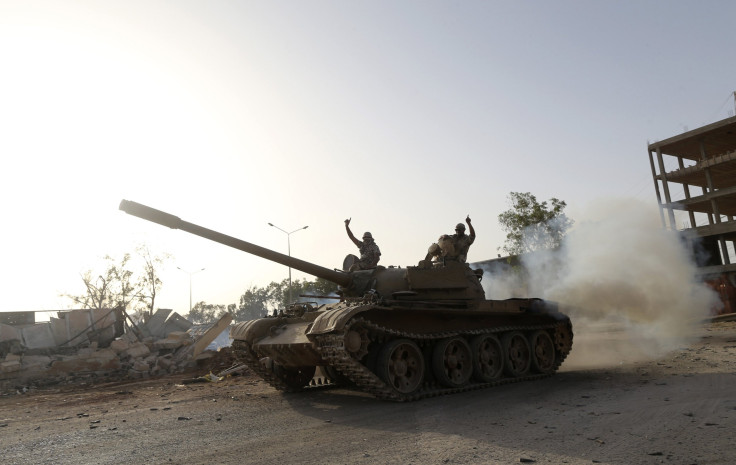 Islamic militants in Libya aligned with al Qaeda claimed they took control of Benghazi late Wednesday and declared the city an "Islamic emirate," Al Arabiya reported Thursday. But Libyan government forces are denying Ansar al-Sharia's claim, saying troops only abandoned parts of Libya's second-largest city "for tactical reasons."
"Benghazi has now become an Islamic emirate," Ansar Al-Sharia representative Mohammed al-Zahawi told Radio Tawhid of Libya.
A Libyan army general said reports that Benghazi fell to the militants were untrue.
"The national Libyan army is in control of Benghazi and only withdrew from certain positions for tactical reasons," Khalifa Haftar told Al Arabiya.
But a commander of one of the Islamic groups fighting the government countered that claim by telling the Associated Press that there are no government forces in the entire city.
"We are the only force on the ground in Benghazi," the commander said.
Al-Zahawi posted a video Thursday praising Ansar Al-Sharia for "this victory and conquest," according to the AP.
© Copyright IBTimes 2022. All rights reserved.
FOLLOW MORE IBT NEWS ON THE BELOW CHANNELS