Anthony Davis Engaged To Brittney Griner? Twitter Hoax Perpetrated By Fake New Orleans Pelicans Account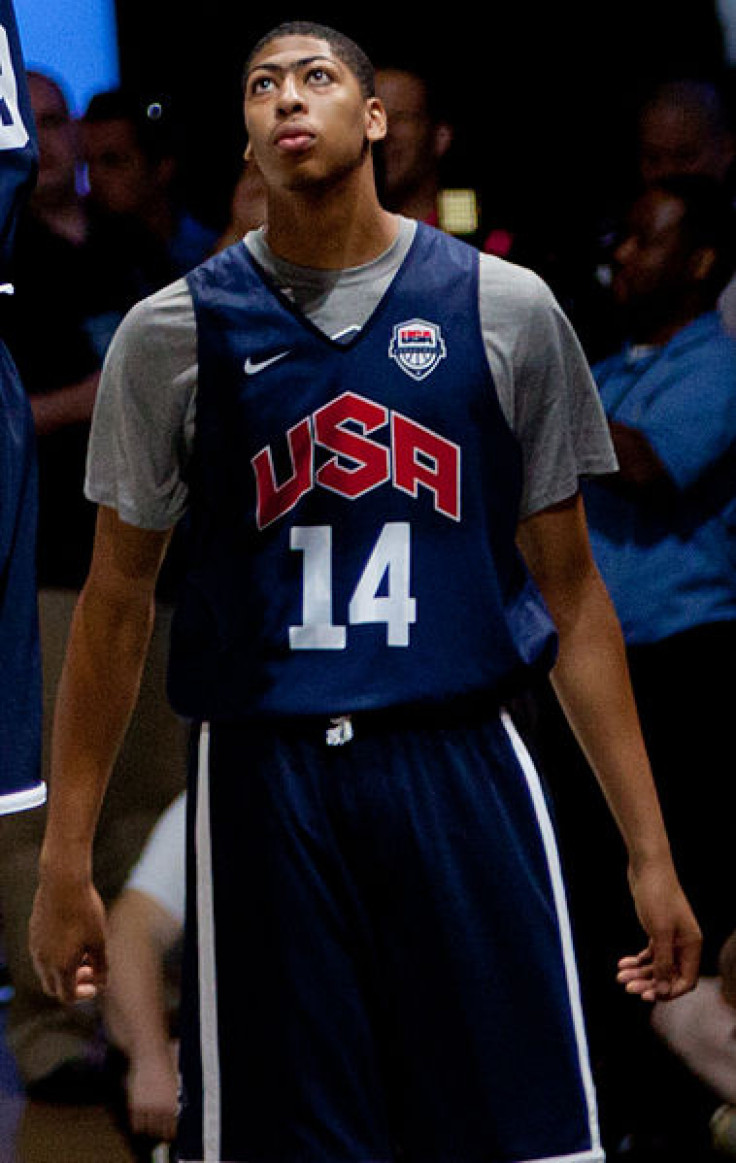 At least it wasn't a Twitter death hoax, but New Orleans Hornets star Anthony Davis had to diffuse false rumors that he was engaged to Brittney Griner of the Baylor University women's basketball team.
Davis isn't even dating the towering 6-foot-8 Lady Bear, let alone engaged to her, the Hornet tweeted to his more than 280,000 followers.
"Whoever made that rumor up about me being engaged is corny. I am NOT engaged people!!" the No. 1 overall pick of the 2012 NBA draft wrote.
The rumor spread through the unofficial (and fake) New Orleans Pelicans Twitter account. The account is not the official account of the Hornets, who are changing their names to the Pelicans in 2013 after moving from Charlotte.
"We want to extend out congratulations to Anthony Davis for becoming engaged to Brittney Griner of the Baylor Womens [sic] Basketball Team," the account's creator wrote.
The announcement sent Twitter in a frenzy of the believed to be upcoming nuptials, although one astute follower of the account alerted other users to the hoax.
"This is a hoax, people," Twitter user Jason Lisk wrote.
For real Hornets news, the @Hornets Twitter account is the team's official handle. The account has not mentioned any word of Davis or Griner being engaged.
The two basketball stars were never even mentioned as an item before.
Griner's Twitter account hasn't responded to the hoax.
The Baylor star last tweeted Sunday, about the devastating season-ending injury to Boston Celtics point guard Rajan Rondo.
"Hoping for a speedy recovery @RajonRondo," Griner wrote.
© Copyright IBTimes 2023. All rights reserved.