In Anti-ISIS Sinjar Offensive, Iraq's Kurdish Forces To Cut Islamic State From Vital Highway, Setting Stage For Wider Crackdown On Oil-Based Revenue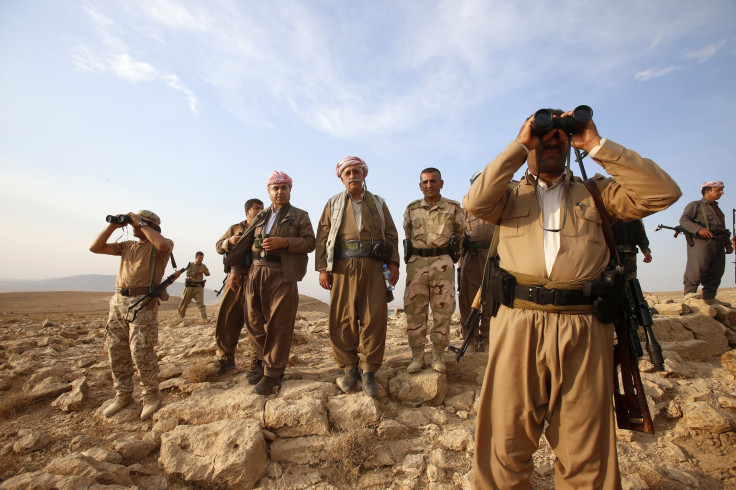 A campaign aimed at retaking the strategic Iraqi town of Sinjar from the Islamic State group could block the flow of the militant group's fighters, weapons, oil and other resources between their territories, effectively crippling ISIS's vision of a self-governed state. U.S. airstrikes continued this week to pound ISIS strongholds in the town and Kurdish fighters have already retaken parts of a nearby highway.
Highway 47, which cuts through the southern edge of Sinjar, is the major route that indirectly links the de facto Islamic State capital of Raqqa in eastern Syria with the major Iraqi city Mosul. Cutting off the highway could force ISIS fighters to rely on smaller, indirect back roads and if Kurdish fighters are able to hold the territory, analysts said it could mark a turning point in a campaign that has so far failed to cut ISIS's financial lifeline.
"I think they'll be able to hold it," said James Jeffrey, former U.S. ambassador to Iraq (2010 to 2012) and a fellow at the Washington Institute for Near East Policy, a U.S. think tank. "It won't totally cut off Mosul, there are other ways, but it's the main high-speed road, so it's pretty significant."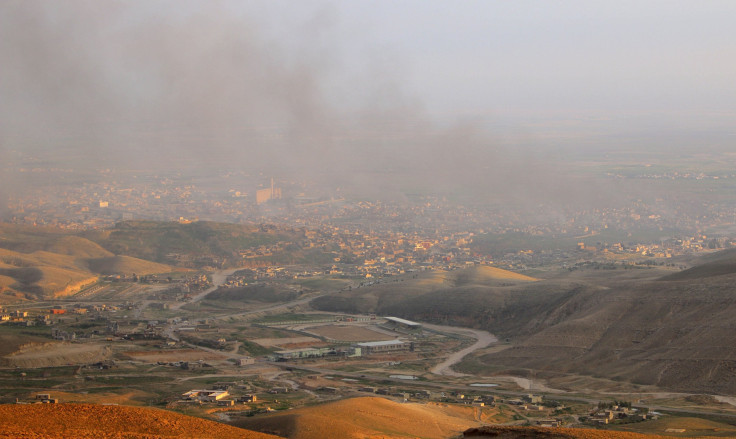 Some 7,500 Iraqi Kurdish peshmerga fighters were closing in on Sinjar on three fronts as of Thursday morning, according to a press release from the military's Security Council. The U.S.-led coalition carried out at least 24 airstrikes in the last day, hitting dozens of ISIS positions. The assault is part of a campaign by U.S. and peshmerga forces that has increasingly focused on targeting ISIS's sources of revenue, especially oil.
The extremist group reportedtly brings in up to $50 million monthly in oil sales. Most of the oil is sold on the black market at prices considerably below the international rate, allowing the militants to prolong their control over large swaths of Iraq and Syria.
ISIS forces have previously been able to travel freely between the major hubs of their self-proclaimed state, but Iraqi, American and Kurdish military officials are hoping to change that. The capture of the highway would mark perhaps the largest hindrance yet to the transfer of goods and the flow of fighters back and forth between Syria and Iraq.
"From the perspective of disrupting ISIS lines of communication from Raqqa into Mosul, it would be a big step forward," Jennifer Cafarella, an analyst on the Institute for the Study of War's Syria team in Washington said. "I think it will be a difficult fight, but the Iraqi peshmerga has had a lot of success against ISIS so far."
Sinjar was captured by ISIS in August 2014, and the group carried out some of its most egregious rights violations against the minority Yazidi community there. As adherents of an ancient, pre-Islamic religion, Yazidis are seen by ISIS as heretics, and the extremists took hundreds of their women and children as slaves. Tens of thousands of Yazidis fled for safety in mountains, where they were trapped after ISIS surrounded them under the scorching sun for months. The crisis prompted the U.S. to begin launching airstrikes to assist Kurdish fighters in freeing the trapped Yazidis in a wide-ranging campaign that has now stretched across Iraq and into Syria. Today, Sinjar is sparsely populated, as most of its population was forced to flee.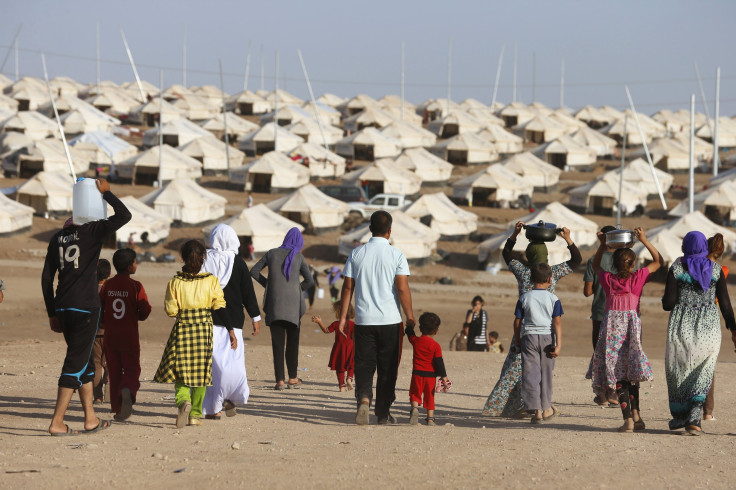 "Any gain against ISIS is symbolic," Cafarella said. "It signals the campaign is still successful and achieving gains."
Kurdish fighters have seen a series of successes in recent months, and have become one of the most formidable forces fighting ISIS on the ground. Kurdish peshmerga were able to regain 10 villages in northern Iraq with support from the Iraqi military in late September. Most recently, a joint U.S.-Kurdish ground operation secured the release of some 70 hostages who faced imminent execution by ISIS late last month. One U.S. soldier, Master Sgt. Joshua L. Wheeler, was killed in that operation, marking the first American death since U.S. forces launched the anti-ISIS campaign.
The U.S.-led coalition carried out a large-scale attack late last month on Syria's Omar oil field. The refinery generated between $1.7 million and $5.1 million for the group.
But Sinjar, which sits on the foot of a mountain, is tactically a difficult target. Kurds tried to retake the town in December, but were ultimately forced to step back. ISIS fighters were heard Thursday on their radios calling for support from Syria, a peshmerga officer told the Associated Press.
"If this is as vital as the U.S. commanders I've talked to think it is, ISIS will probably resist this, and it could be quite a fight," Jeffrey said.
© Copyright IBTimes 2023. All rights reserved.