Apple AirPods: 5 Features For Device Which Ships Dec. 21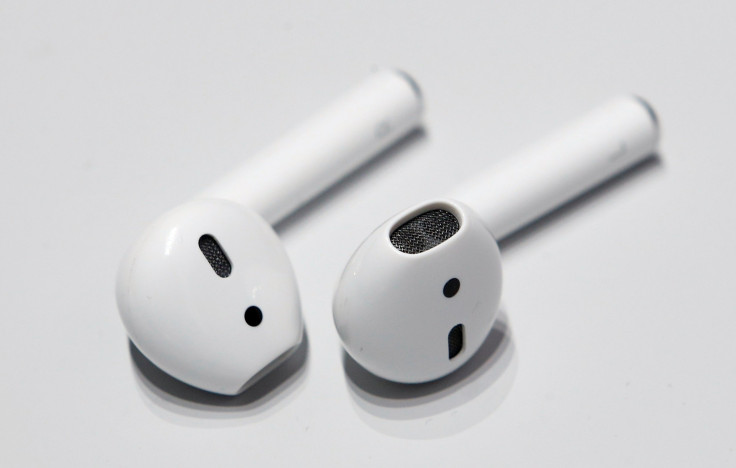 Apple's AirPods were available online starting Monday and will be in stores next week. The earphones were originally supposed to ship in October, but were repeatedly marred by delays.
"AirPods are available to order online now from Apple.com and will start delivering to customers and arriving at Apple Stores, Apple Authorized Resellers and select carriers next week," the company's official press release, dated Dec. 12, said.
Here are 5 features Apple users can look forward to in the AirPods:
1. Wireless pairing and connection: The USP is seamless connection between the earphones and devices. The pairing process is simple — when you take the earphones out of their box, a pop-up window will show up on your device showing you the battery status of the earpieces. The connection will run over Bluetooth.
2. Apple W1 chip: AirPods maintain a stable and fast Bluetooth connection because of a miniature Apple W1 chip which will provide efficient playback. W1 also lets you switch easily between different devices.
3. Siri access: The earphones will provide access to Apple's voice assistant, Siri. You can ask Siri questions by double tapping the earphones, which have integrated motion accelerometers to respond to users' touch and activate Siri. You can also assign the double tap feature to something other than Siri.
4. Infra-red sensors and voice detection: Inside each AirPod, there are infra-red sensors which detect when the earphone is in your ear. Users can pause playback by simply pulling the earphones out of their ears and resume where they left off when they put them back in. The in-built voice accelerometers will recognize and isolate your voice, by sensing the vibrations the sound makes, and will also reduce external noise.
5. Battery life: Battery life might have been one of the reasons for the delay in the release of the earphones. Apple claims each AirPod will provide 5 hours of listening on a single charge while the charging case provides 24 hours of battery life. And according to the company, the most important feature of the new earphones is they need to be charged weekly, unlike most Bluetooth earphones that require daily charging.
The wireless earphones will ship for $159 which will include a charging case. However, the launch announcement comes with a rider.
"AirPods will be shipping in limited quantities at launch and customers are encouraged to check online for updates on availability and estimated delivery dates."
The company added its stores will receive regular shipments of AirPods. The earphones will be available in 100 countries and territories including Australia, Canada, China, Hong Kong, France, Germany, India, Mexico, Netherlands, Japan, UAE, the U.K. and the U.S.
To use AirPods, you will need updated software on your Apple devices, such as iOS 10, watchOS 3 or macOS Sierra.
© Copyright IBTimes 2023. All rights reserved.