Apple AirPods Can Catch Fire? New Headphones' Batteries Can Ignite If Not Recycled Properly, Breakdown Found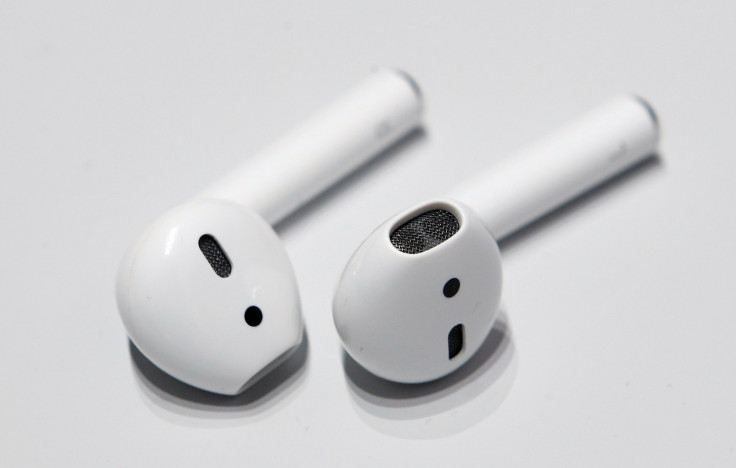 If you're a devoted Apple product user, who also wants to preserve the environment via recycling, a breakdown of the technology company's AirPods may pose a conflict of interest and could catch fire.
Apple's new wireless headphones contain small lithium batteries that are glued inside, which makes them "difficult" to recycle, according to private repair parts seller iFixit, Reuters reported Tuesday.
Apple, headed by CEO Tim Cook, has faced backlash before over the recyclability of their products and in turn created the Apple Renew Program that allows customers to send back their old products, free of charge, for them to be recycled properly.
With the launch of the iPhone 7, which does not have a headphone jack and thus requires a pair of wireless headphones, Apple users will no longer receive the white string headphones that are much easier to recycle, according to Reuters. Usually, the stringed headphones are shredded and then smelted for the copper wires inside.
But the AirPods' three small lithium batteries, including one in each pod and a third in a charging unit, can't be shredded for fear they may ignite in the process.
"They're basically saying this is the future of headphones," iFixit chief executive Kyle Wiens told Reuters. "There could easily be a billion of these things over the next 10 years."
Wiens said Apple has sold about 1.4 billion pairs of stringy headphones for its iPhone and iPod, which weigh in at 31 million pounds, meaning as the company switches to all wireless headphones containing these difficult-to-recycle batteries there could be billions of the flammable AirPods around the globe and no way to properly dispose of them unless they are shipped back to Apple.
Apple told Reuters that the AirPods can be mailed back for proper recycling.
Creating a financial incentive could help Apple recycle the AirPods better. Recently, the Cupertino, California-based company added its Apple Watch to the renew program, but customers won't be able to receive store credit for turning the watch in for recycling, MacWorld reported Dec. 1. Usually, if customers turn in an iPhone or MacBook they can receive gift cards, but as of now they can't when turning in the Apple Watch.
© Copyright IBTimes 2023. All rights reserved.