Apple Asks: Why Hasn't The FBI Asked NSA To Break iPhone Encryption?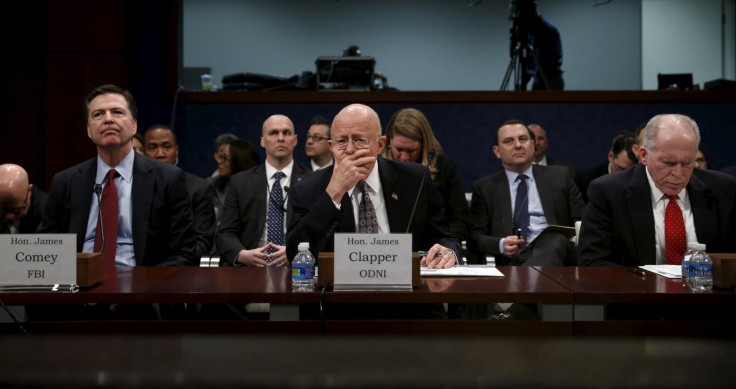 The question Apple is asking the FBI: If you want to hack into our iPhone so bad, why don't you just have the U.S. National Security Agency do it? That's what a strongly worded legal brief filed Thursday amounts to. The brief asks a federal magistrate to throw out an order requiring Apple to build special software that would enable investigators to break into the iPhone 5c used by one the San Bernardino shooters.
Apple asked U.S. Magistrate Judge Sheri Pym to vacate the FBI's order based on the notion the order violates the company's First Amendment right, and that the All Writs Act, the FBI's legal argument, is "unreasonably burdensome" for the company to follow. As part of the All Writs Act, Apple says, the government needs to prove there's no possible way government investigators can crack the iPhone's encryption without Apple's help.
"Here, by contrast, the government has failed to demonstrate that the requested order was absolutely necessary to effectuate the search warrant, including that it exhausted all other avenues for recovering information," Apple's lawyers wrote in Thursday's motion. "Moreover, the government has not made any showing that it sought or received technical assistance from other federal agencies with expertise in digital forensics, which assistance might obviate the need to conscript Apple to create the backdoor it now seeks."
Translation: Why hasn't the FBI handed the phone over to the NSA's team of skilled codebreakers. U.S. intelligence agencies have spent years trying to crack Apple's encryption, according to documents obtained by the Intercept, and cybersecurity experts have suggested the NSA either has the capability to break Apple's encryption or has at least invested in that capability.
FBI Director James Comey has portrayed the current request as a singular, specific request into one phone. He's also said this case is "unlikely to be a trailblazer" when it comes to setting a legal precedent. Surveillance experts say a precedent is the true goal, and the FBI or NSA covertly breaking Apple's encryption would eliminate that possibility.
"If the FBI uses an exploit, then it doesn't get them the legal precedent they want," Christopher Soghoian, principal technologist at the American Civil Liberties Union, told Vice Motherboard.
Apple and much of the cybersecurity community have argued that once this software is widely available, it becomes what CEO Tim Cook described as "sort of the equivalent of cancer."
© Copyright IBTimes 2023. All rights reserved.