Apple Bringing Face ID To Mac Devices Based On New Patent
KEY POINTS
Apple's Macs and MacBooks don't have Face ID
A new patent indicates that Apple is considering adding the feature to the devices
The new patent, however, does not guarantee that Macs and MacBooks will have Face ID
Apple's recent devices, such as the iPhone and iPad Pro, make use of facial recognition technology to authenticate users. This feature, called Face ID, was first introduced on the iPhone X in 2017 and was then introduced to newer iPad Pro models. Despite the technology's age, however, it's interesting to note that no iMac or MacBook model to date feature it.
Now, there's evidence that future iMacs or MacBooks might have the said authentication feature. According to a new patent application published recently by the U.S. Patent and Trademark Office, Apple is looking into adding Face ID technology to new Macs and MacBooks. The patent is titled, "Light Recognition Module For Determining A User Of A Computing Device."
The patent, first spotted by Patently Apple, describes the Face ID system as being used to replace or at least supplement the Touch ID biometric system used on some Macs. Several embodiments show how the authentication system can be placed in an iMac and a MacBook – two devices that have many differences with each other.
Before going into specifics, it's worth remembering that Face ID uses light sensors to determine the face of a person in front of it. All of the key Face ID components used on the iPhone are placed inside the notch at the top of the display. When a person looks at the screen to unlock it, the sensors will detect the pattern of light reflected by the user's face to determine his or her identity.
That said, there are two ways by which the patent describes how the system will work on an iMac and a MacBook. Here's how it will work.
On the iMac:
The Face ID system for the iMac is pretty straightforward. Patent illustrations show an iMac with all Face ID components placed at the top of the screen, just like how they are placed on an iPhone. The illustrations aren't clear as to whether this means that the iMac will have a notch on top. What it is clear about this is that it is meant to work in the same way as Face ID works on the iPhone.
On the MacBook:
Here's where it gets interesting. Patently Apple noted that Face ID on the MacBook seems "awkwardly designed." This is because the sensors will be placed at the top of the screen, but the light pattern recognition module used to determine the reflection of light from the user's face will be built into the Touch Bar area. The module includes components such as the dot projector.
Despite the intricate descriptions, the patent does not serve as a guarantee that Face ID will be upcoming iMacs and MacBooks. It does, however, indicate that Apple is interested in using the feature on these devices.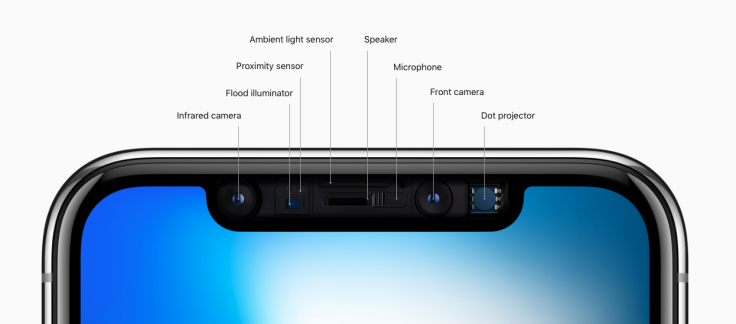 © Copyright IBTimes 2023. All rights reserved.