Apple CEO Tim Cook Hints At Game Changing Wearable Devices; iOS 7 Unveiling At WWDC 2013 Also Likely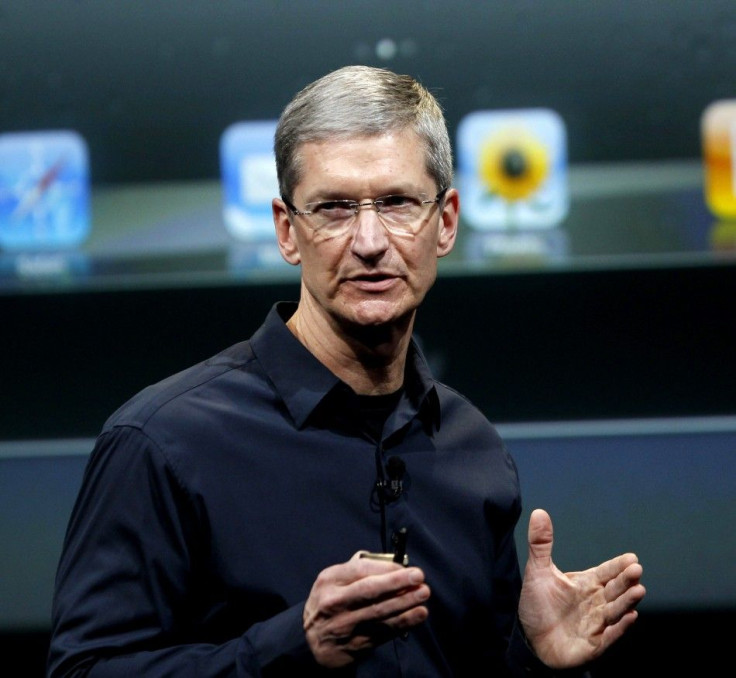 Apple's CEO Tim Cook talked about "several more game changers," including wearable computing devices similar to, say, Nike's FuelBand.
Cook believes there's a lot of potential in this segment, but only for those companies that can provide convincing solutions, he said in an interview at the All Things Digital conference at Rancho Palos Verdes, Calif., on Tuesday.
"There are lots of gadgets in this space right now, but there's nothing great out there," Cook told AllThingsD. "But none of them are going to convince a kid [who] hasn't worn glasses or a band to wear one. … There are a lot of problems to solve in this space. … It's ripe for exploration. I think there will be tons of companies playing in this space."
While Cook praised devices like the FuelBand, an activity tracker worn on the wrist, he seemed less excited about Google Glass, a high-tech eyeglass developed by the search engine giant that can both access the Internet and record video.
"I think it's probably more likely to appeal to certain vertical markets … I wear glasses because I have to. I don't know a lot of people [who] wear them that don't have to," said Cook. "I think from a mainstream point of view [glasses as wearable computing devices] are difficult to see. I think the wrist is interesting. The wrist is natural," he said.
Cook's comments are bound to fuel more speculation about the arrival of the "iWatch," which is expected to be a smartphone worn like a wristwatch. In February, the Wall Street Journal published an article saying the iPhone-maker was experimenting with designs for a watch-like device, aka the "iWatch," which would perform the same tasks as a smartphone.
The report cited "people briefed on the effort" who revealed that the company was discussing such a device with one of its major manufacturing partners Hon Hai Precision Industry Co.
The New York Times reported that a product like the rumored "iWatch" could be a favorite among investors, "with some already saying that wearable computing could replace the smartphone over the next decade."
"We believe technology could progress to a point where consumers have a tablet plus wearable computers, like watches or glasses, that enable simple things like voice calls, texting, quick searches, navigation," Gene Munster, an analyst at Piper Jaffray, told the Times. "These devices are likely to be cheaper than an iPhone and could ultimately be Apple's best answer to addressing emerging markets."
However, Cook didn't say whether Apple was working on any such products. During the interview, Cook hinted that the next version of Apple's mobile operating system, along with a separate OS for Mac computers, is set to be unveiled at the Worldwide Developer Conference 2013 in June. He also praised Jonathan Ive, the company's senior vice president of industrial design, for his role in creating the upcoming iOS iteration, which will most likely be called "iOS 7."
"We recognized that Jony had contributed significantly to the look and feel of Apple for many, many years and could do that for software as well, and I think it's absolutely incredible," Cook said.
Rumors are rife that iOS 7 will incorporate an overhaul of main user interface, or UI, featuring Ive's design influence on the software. The OS is expected to be "very flat," without "all signs of [the] gloss, shine and skeuomorphism" found in existing versions of the platform, an IBTimes report noted earlier in May.
© Copyright IBTimes 2023. All rights reserved.