Apple Dominates Streaming Video Market Thanks To iPhone, iPad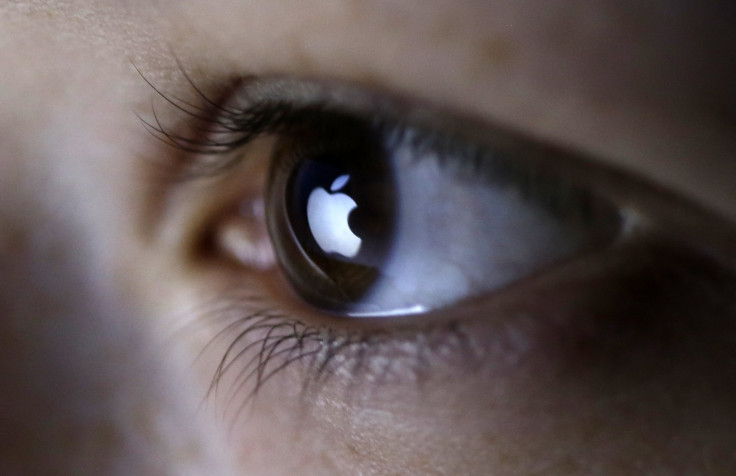 Whether or not a new version of Apple TV debuts at Apple's Worldwide Developers Conference on Monday, it's already clear that streaming video is key to Cupertino's growth. According to new data from Adobe Digital Index, the iPhone maker is leading its competitors in streaming video consumption globally across multiple categories, including mobile video streaming and pay-TV streaming subscription services -- known in the marketing industry as TV Everywhere.
On the mobile front, Apple is dominating with its iPhones, which accounted for 68 percent of online video plays in the first quarter of 2015, up 7 percent from the same period last year. Apple's share is even higher when looking only at its iPad, which took 86 percent of online tablet video plays.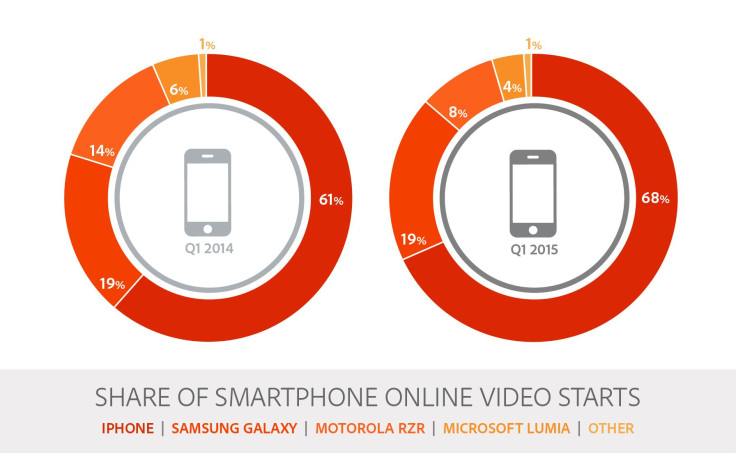 Looking at TV Everywhere share, the iPad remains on top with 30 percent. But the Apple TV has also gained ground, doubling its share quarter-on-quarter to 10 percent. Including desktops, all of Apple's devices accounted for nearly one in four of online video views.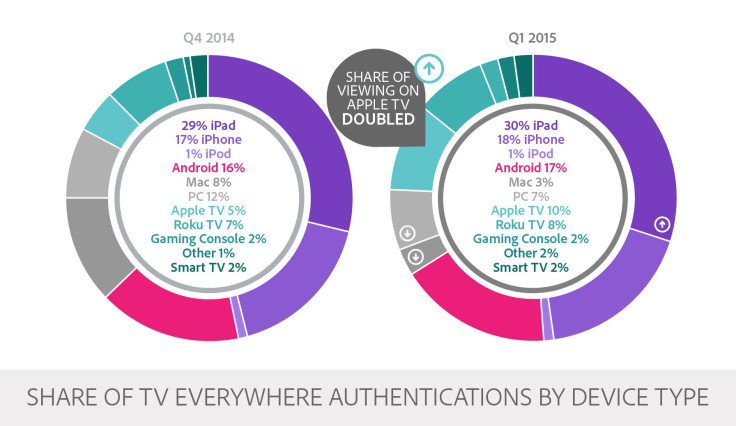 The report is based on anonymized consumer video viewing data from over 300 different sites and apps, 201 billion online video starts and 2.5 billion TV Everywhere logins between 2014 and 2015.
The revamped Apple TV was widely expected to debut at WWDC, but those plans were postponed, according to the New York Times. A related service is also no longer expected to debut at the developer conference, since Apple hasn't finalized licensing deals, according to Re/code.
© Copyright IBTimes 2023. All rights reserved.