Apple Enhancing Face ID Technology Based On New Patents
KEY POINTS
Apple has been using Face ID for its flagship iPhones for years now
Two new patents show Apple wants to improve it
Future Face ID versions may offer better face-detecting features
Apple has equipped its latest flagship iPhones with Face ID technology, which uses a camera to detect an authorized user's face before unlocking the device. New patents, however, show that Apple wants to make this feature even better.
The current Face ID technology gives users peace of mind knowing that no one will be able to open their device unless they're present. Based on two new patents published by the U.S. Patent and Trademark Office, Apple is looking at ways to improve how the feature detects authorized users, as well as make the user enrollment process even more secure.
Here's a quick look at the patents, first spotted by Patently Apple.
Improved face detection
The first patent, "Robust Face Detection," describes a method that lets the Face ID camera detect users' faces regardless of orientation and whether or not their faces are accurately lined up with the camera.
Face ID requires users to face the TrueDepth camera so that it can map their faces accurately. The system might have errors if the user's face isn't properly framed or if the camera is only able to see a part of the user's face.
The new patent deals with this problem. The patent describes methods that will allow Face ID to recognize an authorized user's face even if:
The user's face has a different orientation. It will be able to accurately recognize a user even if the device is held sideways or upside down. See the image below for reference.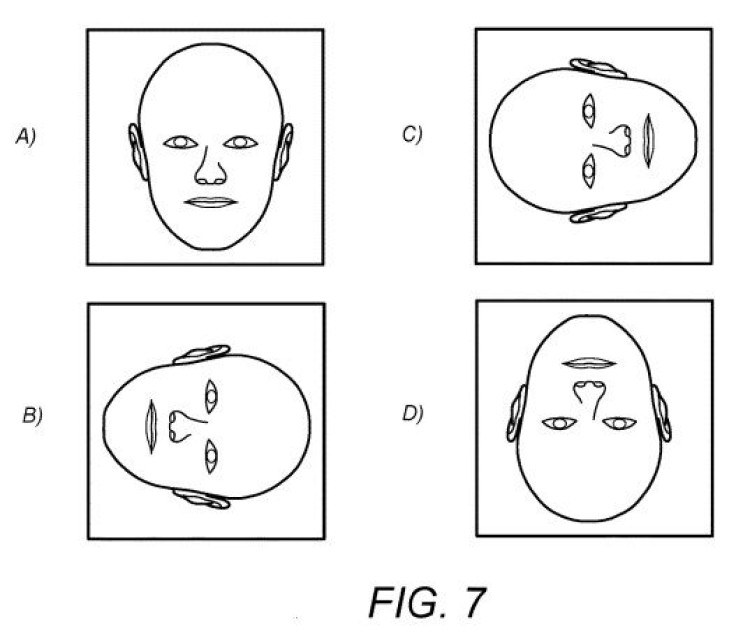 Only parts of the user's face are visible. Face ID will accurately recognize a user based on certain parts of his face. See the image below for reference.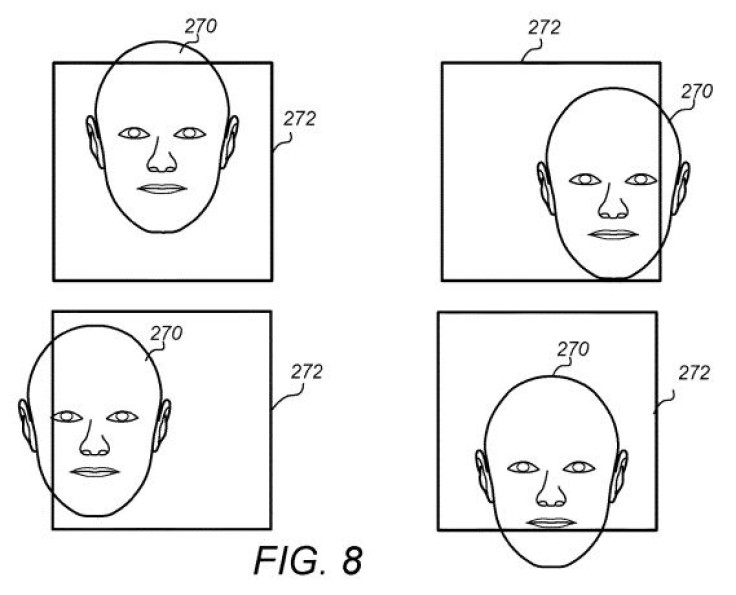 Improved enrollment process
The other patent, titled "Detection of identity changes during facial recognition enrollment process," describes a system that allows Face ID to detect differences in a user's face during setup. This system was meant to prevent the unauthorized enrollment of faces other than the user's. Per the patent,
"If the identity of the subject is determined to be switched from the authorized user during the enrollment process, the enrollment process may be restarted."
The patent also stated that "clustering of feature vectors" taken from the enrolled images "may be used to remove outlying feature vectors that may be generated from one or more images of a subject other than the authorized user."
© Copyright IBTimes 2022. All rights reserved.
FOLLOW MORE IBT NEWS ON THE BELOW CHANNELS