Apple Inc. (AAPL) Stock Price Breaks All-Time High Amid Robust iPhone 6 Sales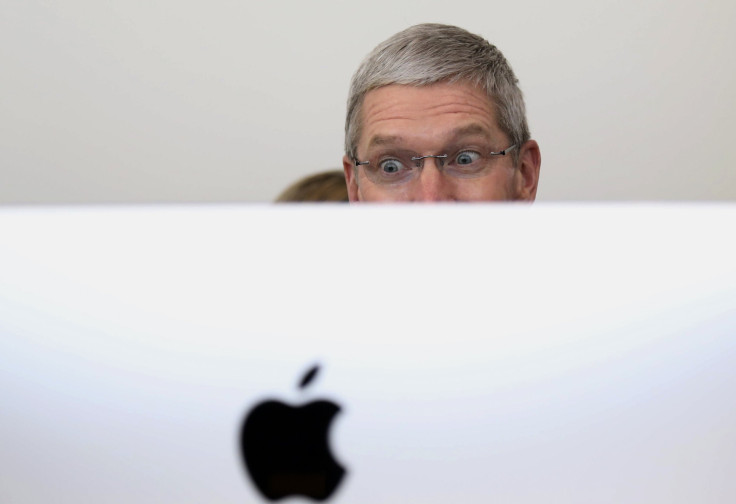 Apple Inc. stock hit an all-time high on Wednesday at $104.11, just two days after the company reported better-than-expected earnings from its September quarter, topping the previous high of $103.74. Apple's current market cap sits $608.8 billion, making it the most valuable company in the world.
The company's reported earnings are a likely contributor to the price spike, along with reports of strong global demand for the iPhone 6 and iPhone 6 Plus, which were released last month. Apple also rolled out a number of new products such as its iPad Air 2 and its Apple Pay mobile payment solution in October.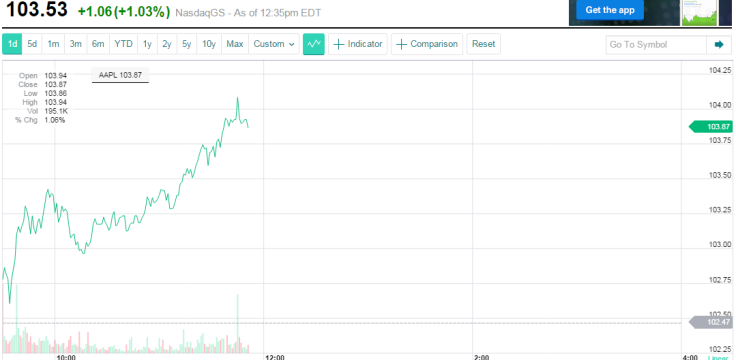 The company expects to hit revenue marks between $63.5 billion and $66.5 billion for its first quarter in 2015, with a gross margin ranging between 37.5 percent and 38.5 percent. A dividend payout of 47 cents is also expected on Nov. 13 and will be paid to shareholders on record as of Nov. 10.
Though Apple's stock set a new high on Wednesday, its market cap continues to lag behind its record of $654.97 billion from September 2012.
© Copyright IBTimes 2023. All rights reserved.