Apple Investigators Impersonating Police or Aided by SFPD in iPhone 5 Prototype Hunt?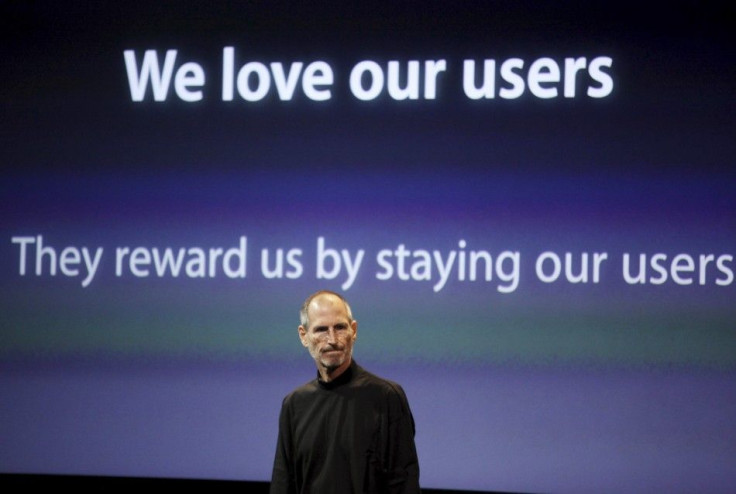 San Francisco Police Department (SFPD) said it has helped Apple investigators conduct a consensual search in the house of a man living in Bernal Heights for a lost item (believed to be iPhone 5 prototype) dismissing the possibility that the Apple employees could have masqueraded as police officers.
Apple, notorious for maintaining secrecy of products before their launches, could be left red-faced if Sergio Calderón decided to complain to the police about the way his house was searched.
CNET reported that an iPhone 5 prototype went missing at Cava 22, a tequila bar in the Mission district.
The incident prompted Apple to allegedly sound a red alert and the company purportedly traced the missing device, via GPS technology, at the home of Calderón, who was present at the bar the night the prototype reportedly got lost.
According to SF Weekly, six investigators in police uniforms had approached Calderón at his two-floor, single-family Bernal Heights home and, after identifying themselves as authorities from San Francisco Police Department (SFPD), had proceeded to search Calderón's home for any evidence or information relating to the missing iPhone 5 prototype.
Calderón said the investigators had threatened him by saying that he and his family could be in big trouble if they are not American citizen.
According to CNET, the investigators also offered Calderón money for the safe return of the prototype though he continued to deny having any knowledge of the whereabouts of the device.
Calderón said one of the investigators who gave his name as Tony, also left his number instructing Calderón to call him if he had any further information. SF Weekly said a person called Anthony Colon answered the call when the number was dialed and identified himself as an Apple employee. A public profile of Colon on LinkedIn said Colon is a former San Jose Police sergeant and now in employment at Apple as a senior investigator. The page is now offline.
If Calderón's story is factually correct, Apple could be in big trouble as impersonating police officers is a criminal act and is punishable by up to a year in jail in the state of California.
According to the authorities, if the SFPD had conducted such a search, a police report in that regard would have been filed.
SFPD spokesman Lt. Troy Dangerfield told SF Weekly that it is a big deal if Apple had impersonated SFPD as Calderón has alleged.
There's something amiss here. If we searched someone's house, there would be a police report, Dangerfield said.
However, the SFPD flipflopped in its stand later and Dangerfield subsequently told SF Weekly that the SFPD will only investigate the matter if Calderón directly approaches them and complains.
SFPD also issued a statement subsequently, saying SFPD had been involved in a consensual search of a lost item.
The police statement, issued Sept. 2, read: After speaking with Apple representatives, we were given information which helped us determine what occurred. It was discovered that Apple employees called Mission Police station directly, wanting assistance in tracking down a lost item. Apple had tracked the lost item to a house located in the 500 block of Anderson Street. Because the address was in the Ingleside Police district Apple employees were referred to Officers in the Ingleside district. Four SFPD Officers accompanied Apple employees to the Anderson street home. The two Apple employees met with the resident and then went into the house to look for the lost item. The Apple employees did not find the lost item and left the house, the statement read.
The Apple employees did not want to make an official report of the lost item.
Though Apple has refused to speak further on the matter, Dangerfield, however, told SF Weekly that after Apple came to us saying that they were looking for a lost item...some plainclothes officers responded out to the house with them.
If that's true, it's still unclear why the police assistance in the search was not properly recorded.
Though Apple is infamous for keeping its products secret before their launch, it appears that the technology giant is making it a habit of losing iPhone prototypes before the launch of the device. Last year, Apple engineer Robert Gray Powell lost the prototype of iPhone 4 in a german beer garden in Redwood City, Calif. Last month, San Mateo County prosecutors filed misdemeanor criminal charges against Brian Hogan and Sage Wallower, who found the prototype and sold it to tech blog Gizmodo for $5,000 instead of returning the device to Apple. Hogan and wallower have pleaded not guilty to the charges.
© Copyright IBTimes 2023. All rights reserved.