Apple iOS 7 Lock Screen Security Bug Fixed With iOS 7.0.2 Firmware Update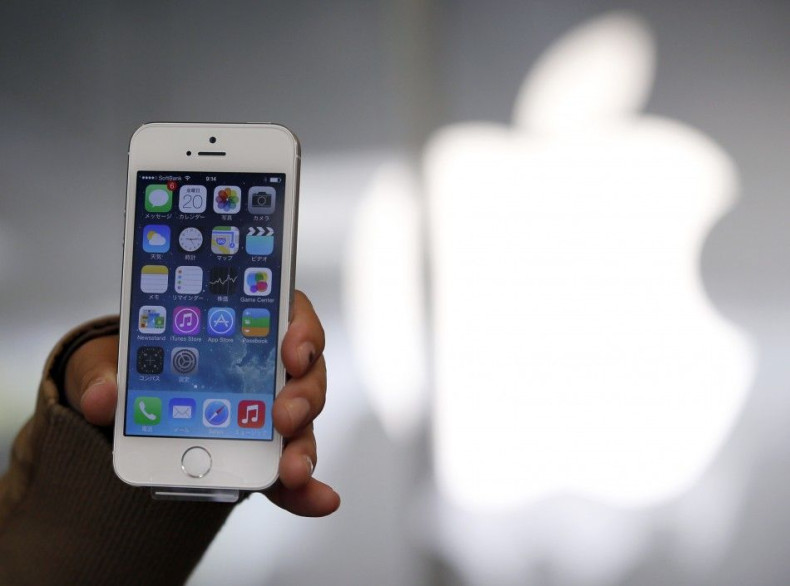 Apple (NASDAQ:AAPL) on Thursday released iOS 7.0.2, a minor supplementary update, eight days after it rolled out the new iOS 7, the overhauled version of the company's mobile operating system for iPhone, iPad and iPod touch.
The iOS 7.0.2 firmware update, with the build number 11A501, provides a fix to a bug that rendered the lock screen vulnerable and allowed anyone to bypass the passcode security on a locked device to gain access to apps. Apple had said last week that it was aware of the issue and would rectify it in future software update.
In addition to the lock screen bug, the iOS 7.0.2 update also fixes another bug in iOS 7, which allowed anyone to make a call even if the iPhone was in passcode-protected lock screen mode.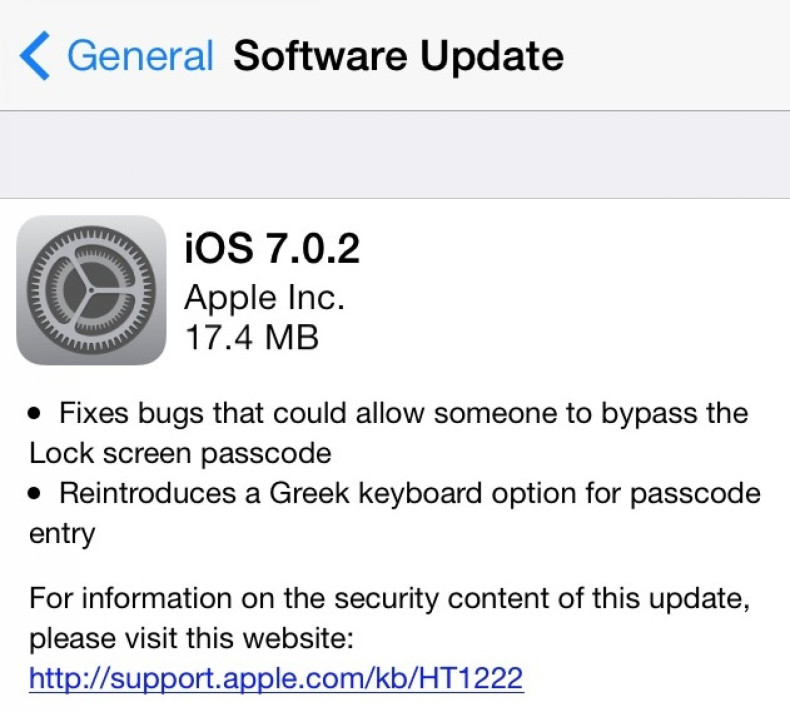 Here is how Apple detailed both passcode-related issues, which have now been fixed in the new update:
Impact: A person with physical access to the device may be able to make calls to any number
Description: A NULL dereference existed in the lock screen which would cause it to restart if the emergency call button was tapped repeatedly. While the lock screen was restarting, the call dialer could not get the lock screen state and assumed the device was unlocked, and so allowed non-emergency numbers to be dialed. This issue was addressed by avoiding the NULL dereference….
Impact: A person with physical access to the device may be able to see recently used apps, see, edit, and share photos
Description: The list of apps you opened could be accessed during some transitions while the device was locked, and the Camera app could be opened while the device was locked.
Along with the bug fixes, the iOS 7.0.2 update reintroduces a Greek keyboard option for passcode entry, which was missing in the previous release of the OS.
To install the iOS 7.0.2 update over-the-air, users have to go to Settings > General > Software Update on their iOS device. The size of the update may vary depending on device model and the installed version of iOS 7.
Apple released the iOS 7.0.1 update alongside the iPhone 5s launch on Sept. 20, which fixed an issue with iOS 7 due to which the new OS was not accepting Touch ID fingerprint authentication for some iTunes Store purchases.
Rumors have it that Apple is also working on the iOS 7.1 update, which could be meant to introduce new functionality or support for new hardware such as the iPad 5, which Apple is expected to release sometime in October.