Apple iOS 8 Update: Wary iPhone Users Aren't Installing Latest Operating System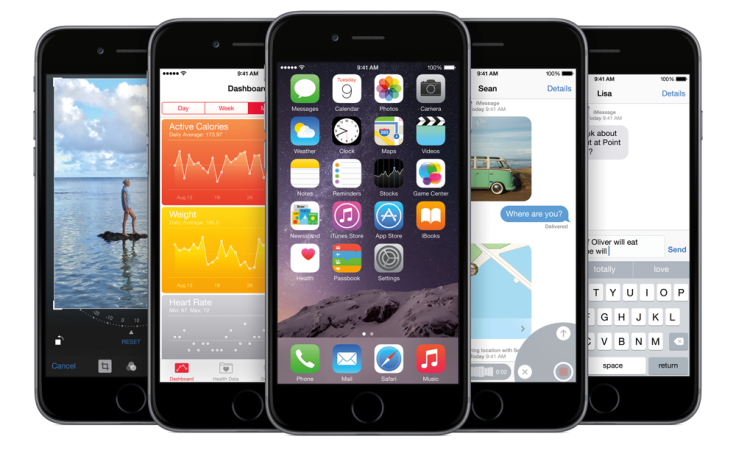 iPhone users appear to be waiting to install iOS 8 until Apple Inc. gets the kinks ironed out of its latest mobile operating system. Early adopters scrambled to get Apple's new operating system, but a new report on Apple's developer page indicates that new installs have slowed to a crawl.
Only 1 percent of iPhone users have upgraded since Sept. 21, right before an upgrade to the OS came so overrun with bugs that many iPhones were rendered unusable. Apple hastily withdrew update 8.0.1 on Sept. 24 after it caused users' phone apps and Touch ID fingerprint sensors to stop working.
Since then, many users have likely been wary of further iOS 8 updates, or installations in general, for fear that it will break their Apple devices. But that may not be the only reason Apple isn't seeing a rapid adoption rate for iOS 8. Apple's method for collecting data on iOS users counts the number of users that visit the App Store on a device running a particular operating system. But this method doesn't take into account users that don't use the App Store, which is a lot, according to data company comScore.
But that doesn't take away from the fact that the iOS 8 rollout has been highly problematic, which could be a bad omen for Apple. Upon the release of iOS 7 last year, Apple's mobile reports indicated that 69.7 percent of users had updated to the new software within three weeks of availability, while iOS 8 is currently at a 47 percent adoption rate.
Apple promised a host of new and improved features on iOS 8, including third-party keyboards, interactive notifications, Touch ID development, and updates to spotlight, mail, messages and other applications.
Apple has reportedly stopped allowing users to downgrade to a previous version of iOS, which could be an effort to urge users to move forward with iOS 8. A new patch update to address the issues brought on by the one that was pulled should be available in mid-October.
© Copyright IBTimes 2023. All rights reserved.
FOLLOW MORE IBT NEWS ON THE BELOW CHANNELS