Apple iPhone 5 Release Date Approaches: 5 Reasons You Should Wait To Sell Your Current Phone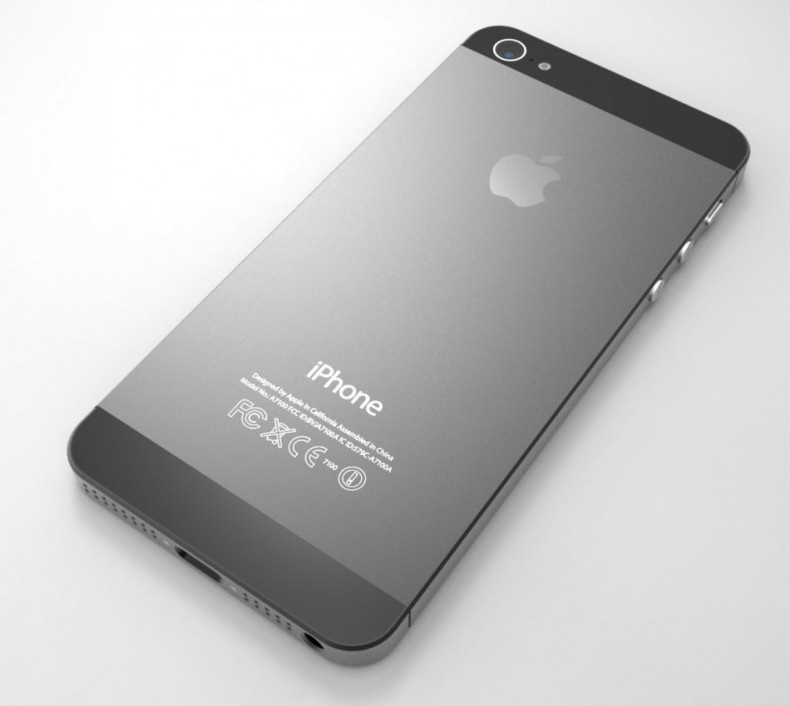 We're less than a month away from the alleged unveiling date for the iPhone 5, and Apple fans can't wait to get their hands on the company's latest model, which promises a new exterior design and hundreds of new features inside.
Some fans literally can't wait for the release date (allegedly Sept. 21); instead, they are doing what many fans do when they hear a new iPhone is coming out: They sell their old phone.
Selling an old smartphone or iPhone before the next iPhone releases has a few benefits -- the phone's value immediately drops once the new iPhone is released - but by and large, most users should wait to sell their old iPhones to buy an iPhone 5. Here are five reasons why:
1. You don't know what Apple is going to unveil. By and large, it looks like the iPhone 5 improves upon nearly every feature, aspect and specification from all previous iPhone models. But at the end of the day, while we as journalists can provide you with photo, video and schematic evidence of the phone's alleged features, we have no confirmed facts from Apple about anything iPhone-related.
It's unlikely, but it's possible that Apple unveils the iPhone 5, and you just simply don't like it. Maybe you don't like its new exterior design. Maybe you don't like the new size of the phone. For any reason, it's best to see what you're going to buy before you commit to buying it.
2. You need a phone for the next month. It's unrealistic to think that you can sell your iPhone and simply be okay until the next one releases. The iPhone isn't just a typical cell phone; for years, people have learned to trust their iPhone to help them stay organized, stay connected, do research, create documents and presentations, get directions, do math, and much much more. Unless you plan to buy and use an extremely cheap phone until the next iPhone releases, selling your phone prematurely, just to make a few extra dollars, makes very little sense.
3. You're still on contract. These days, it's not such a bad idea to just wait to finish your typical two-year contract before buying a new phone. Apple is very good at convincing its customers that they need the newest product right now, but in reality, Apple will be coming out with another model next year, which will be superior in every way to the iPhone 5. If you just started a new contract and you'd have to pay a fee to buy a new iPhone, maybe you should reconsider your options.
4. There's nothing wrong with your current phone. As I mentioned, Apple is very good at convincing its customers that they need their newest product. But is there anything really wrong with your phone? Unless the battery life is terrible, it's broken or damaged somehow, or you just never wanted the phone in the first place, you probably don't need to run off and get the latest iPhone model (even though you totally want to).
5. Wait for a sale. You may not find Apple reducing the price of the iPhone 5 so fast, but if you wait a little longer than a month after its release date, you may find some pre-owned iPhone 5 models in stores that resell old iPhones, such as Gazelle or GameStop. If Apple holds a Black Friday sale as it did last year, you may find a similar discount directly from the source. Of course, the discount won't be anything too substantial - maybe $20 or $30 tops - but you would also benefit by holding onto your phone until you're finally ready for the switch. If you sell your phone back in relatively good condition, the iPhone 5 isn't such a costly investment.
Of course, these are only five reasons you should wait to sell back your phone before the iPhone 5 goes on sale. Once it is on sale, however, all bets are off.
We'll all soon know exactly what we're dealing with come Sept. 12, which is the alleged unveiling date for the iPhone 5. The date was first reported by iMore's deeply-connected editor-in-chief Rene Ritchie, and subsequently confirmed by the Verge, the Loop, Reuters, Bloomberg, the New York Times and CNN. After Sept. 12, it will be much easier to make decisions over whether or not it's worth selling an old phone for the newly-upgraded iPhone.
We know a good deal of what the iPhone 5 looks like, thanks to prototypes and images allegedly leaked by Apple's foreign supply chains. In the iPhone 5, Apple has expanded and redesigned its speaker grills, migrated the FaceTime camera to be directly above the earpiece, moved the earphone jack from the top right corner of the phone to the bottom left corner, and introduced a new camera opening on the backside of the phone between the camera lens and the LED flash, which likely houses a small microphone. Finally, we believe Apple has fixed its iPhone 5 with a unibody metal back instead of an all-glass facade, which could potentially improve call reception, and has also endowed the iPhone with a new, smaller dock connector, which could be as small as 9 pins.
As far as interior features go, the iPhone 5 may be the first iPhone to support LTE connectivity, NFC technologies for sending money and sharing content, 3D photography, and multiplayer gaming. The phone may also be the first to feature crack-proof glass in its design, as well as a new haptics feedback system, which could produce 3D buttons or objects for users to physically interact with their content. More of the phone's features can be read about here.
The iPhone 5 models will likely sell at the same prices as the current iPhone line -- not for $800 as rumored.
Do you plan on selling your phone for the new iPhone 5? Do you plan to sell it before or after the iPhone is released? Tell us your plans and leave your impressions in the comments section below.