Apple iPhone 5 vs. Samsung Galaxy S2 Plus, Rivalry escalates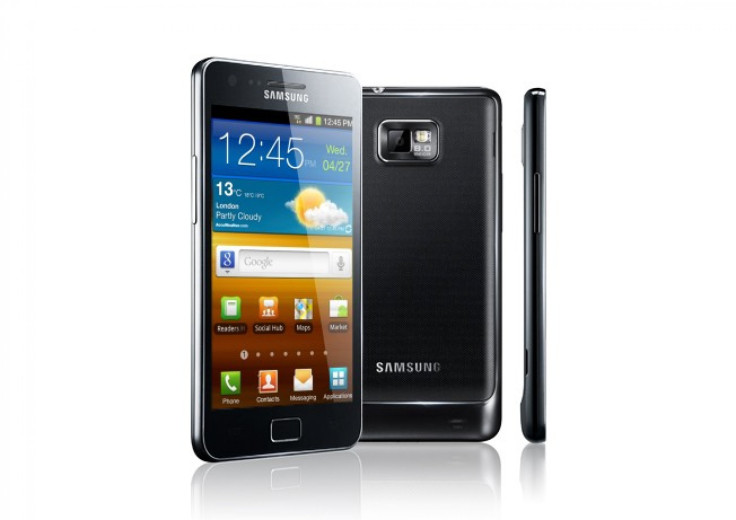 The heat is building between Apple and Samsung as issues over patent infringement filed lawsuits and accusations have sparked media attention between the two tech giants' escalating rivalry. Official injunctions were filed by Apple to try and block four of Samsung's mobile devices from hitting the U.S. market. The four Samsung devices listed were Galaxy S 4G smartphone, Infuse 4G smartphone, Droid Charge smartphone, and the Galaxy Tab 10.1. Apple's devices included iPhones and iPads.
Outside of the courtroom, another clash is brewing as the iPhone 5 and Samsung Galaxy S2 approach their rumored launch dates.
The iPhone 5 and Samsung Galaxy S2 models have been key devices in the patent filing cases. Accusations from Apple included Samsung's slavishly copying iPhone and iPad designs. The two companies have attempted to demand seeing each other's prototypes for upcoming mobile products, but those requests have not yet fallen through. Samsung filed suit to see Apple's iPhone 4S, iPhone 5, iPad 3 designs after Apple's initial request.
To add fuel to the fire, Apple has cut off contracts with Samsung, the current providers of A4 and A5 processors for the iPad 2 and upcoming iPhone 5. The Korean company will not be the supplier for future iPhone or iPad A6 processors. Rather the production of the new ARM A6 SoC will be awarded to a company in Taiwan according to China Commercial Times.
Samsung looks to strike back with its upgraded Galaxy S2. Rumors have emerged that another upgraded version to be released after Galaxy S2, possibly named S2 Plus, will give the iPhone 5 a run for its money. Major features in the Galaxy S2 include its largest attraction the Super AMOLED 4.3 inch touchscreen display with 480 x 800 resolution. Early rumors have mentioned iPad 3 utilizing the same AMOLED technology for the tablet screen, but with the two companies' relationships on the rocks, the possibility is slim.
The Galaxy S2 also sports a dual core chipset and integrated NFC technology. An 8 megapixel camera with touch focus and LED flash accompanies its 1080 at 30fps video hardware. The Galaxy S2 wireless internet connection holds firm with its Wifi 802.11 b/g/n DLNA support and Wifi Direct features.
Overseas sales have been strong for Samsung's Galaxy S2 and high expectations are placed on the U.S. release. The Galaxy S2 Plus version is rumored to be released soon after the S2 launch in order to contend with the iPhone 5. The S2 Plus is expected to have a beefed up 1.4 GHz dual core processor that runs on the latest Android OS Ice Cream Sandwich.
Apple will seek to regain its smartphone title after Google pulled it out from under them thanks to an abundant supply of Android devices supplied to nearly all carriers. If rumors are true, Apple can strike back with two model releases in the iPhone 4S and iPhone 5. The iPhone 4S will be considered an upgraded version of iPhone 4 and shortly after that the iPhone 5 will make its grand entrance. If timelines matchup accordingly, we can see the iPhone 4S vs. Galaxy S2, then a follow-up battle between iPhone 5 vs. Galaxy S2 Plus.
The iPhone 5 rumored specs list is a long one that includes: A dual processors possibly ranging from 1.2-1.5 GHz, teardrop design which tapers from top to a skinny bottom, aluminum metal body backing, 8 megapixel camera with dual LED, 4 inch curved glass touchscreen display which is edge-to-edge, SIM-less design, 4G and LTE compatibility, iOS 5, iCloud enabled, NFC technology, and antennas for GSM and CDMA networks.
Both smartphones carry impressive hardware, but an important factor of the battle lies in the success of the company's mobile OS. Apple iOS 5 and Android's Ice Cream Sandwich have impressed users as each one presented at their respective conferences earlier this year.
Apple's iOS 5 has gotten a head start by already making it available to developers at its WWDC last month. At the conference, the iOS 5 announced enhanced features found in their notifications, camera speed, imessaging, email, and browser. Android pointed at some of Apple's iOS 5 enhancements as clear copying such as the notifications function with a swipe toolbar.
Android's Ice Cream Sandwich hopes to pack in features that will stand up to the iOS 5. One feature finds users being able to play games together using NFC technology. The OS also enables USB compatible devices that work with Android apps. One of the possibilities involves playing Android games on a mobile device through an Xbox or PlayStation game controller.
Read more iPhone 5 articles below:
Top 10 most unique iPad case cover designs
Rumor dual LED flash: iPhone 5 could top all Smartphone cameras?
Tag Heuer $6750 and iPhone 4: Joins expensive luxury smartphones (Slideshow)
© Copyright IBTimes 2023. All rights reserved.