Apple iPhone 5S, iPad 5, Low-Cost iPhone Release Dates To Follow September Launch, Retina iPad Mini Coming In 2014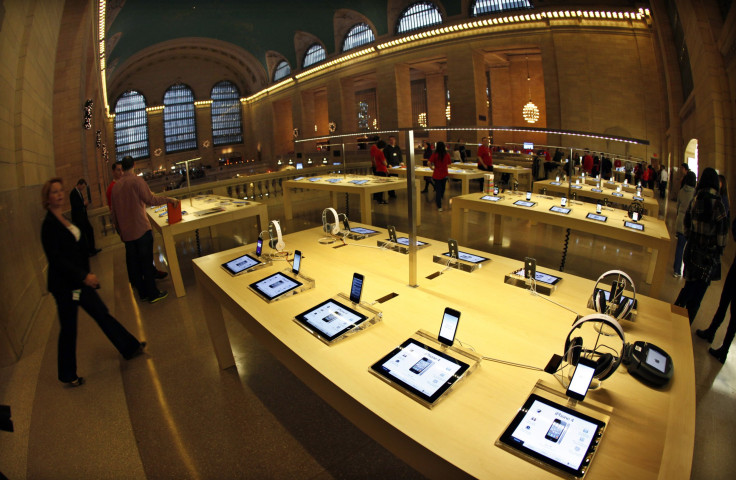 The release date of Apple's (NASDAQ:AAPL) iPhone 5S will follow a launch in late September, while some other anticipated Apple products will be launched before the iPhone 5S, an industry analyst said, but the Retina iPad mini is expected to be delayed until 2014.
The iPhone 5S, the 2013 model of Apple's flagship smartphone, will be introduced toward the end of September due to some production difficulties related to "numerous components" and issues with the handset assembly, according to Ming-Chi Kuo, an analyst at KGI Securities. The anomaly could cause limited availability of the new handset following its launch, with supply constraints expected to ease up in October or November.
"While shipments forecasts may still grow sharply in 4Q13, we are concerned iPhone 5S may face the same problem as its predecessor, namely that by the time supply matures, demand will already have waned, hurting shipments," Kuo wrote in a research note, obtained by AppleInsider on Monday.
Here's a look at the shipping timetable for Apple's upcoming products as reported by KGI Securities:

Kuo's prediction corresponds to recent reports, suggesting that mass production of the iPhone 5S will begin by the end of July for a release date in late September or early October. The new iPhone iteration is expected to sport the same form factor as the iPhone 5, but its new features will likely include an improved processor, a superior camera, new capability to record video at a faster rate to create slow-motion clips, a fingerprint sensor and iOS 7.
Kuo said that the rumored low-cost iPhone, dubbed the "iPhone Lite," would be released in the beginning of September and would be priced between $450 and $550. He believed that Apple would ship 26 million units of the budget iPhone, compared to a market consensus of 30 to 40 million units.
Another device, which is expected to see an early September release date, is the fifth generation iPad, dubbed the "iPad 5." According to Ming-Chi, the new 9.7-inch tablet will be the "highlight of iPad in 2013," as the much-awaited 7.9-inch Retina iPad mini 2 with an A7 SoC could be delayed until next March or April.
"Judging by the production status of low-cost iPad mini model, we estimate shipments can only launch in December at the earliest. For the sake of gross profit, the model may not be much cheaper than current iPad mini, which means less appeal to consumers," Kuo said, adding that the device is delayed to cope with higher energy demand of a Retina display and limited battery capacity because of its small form factor.
Kuo also said, reiterating earlier reports, that Apple might release a cheaper iPad mini, powered by the same A5 chip found in the current version, in December at the earliest.
As for the Retina MacBook Pro, powered by Intel's new Haswell chip, Kuo predicted that the device could be launched in mid-September, while an updated iMac could be released in late August.
© Copyright IBTimes 2023. All rights reserved.