Apple iPhone 5s Review: Much More Than Just A Features And Specs Release
The iPhone 5s may not look different from last year's iPhone 5, but Apple's seventh-generation iPhone is indeed a revelation in many ways, and a major evolutionary step for the iPhone. It's the first smartphone where the hardware and software feel truly cohesive, fun and effortless. It features iOS 7, a new camera system and a high-tech fingerprint sensor, but the iPhone 5s is much more than the sum of its parts.
Inner Beauty
Looking at the phone solely from a technological point of view, the iPhone 5s is an impressive improvement over the iPhone 5. As many know by now, the phone's A7 processor is the world's first smartphone with 64-bit architecture and more than one billion transistors, even though the processor is "only" dual-core.
Apple didn't care to make the biggest and baddest processor with four or eight cores; it wanted an efficient processor, and, as a result, the iPhone 5s ranks among the top smartphones in CPU and GPU benchmark tests. The A7 processor is a major achievement in terms of balancing performance and power consumption, and in practice, the custom-designed chip definitely lives up to its nickname: "Swift."
In addition to the new A7 chip, the iPhone 5s features slightly improved battery life, more LTE bands than ever and a new M7 motion co-processor that now contains the phone's accelerometer, gyroscope and compass. According to Apple, "M7 knows when you're walking, running or even driving," but you won't notice this chip in practice. In all likelihood, it's going for a test run in the iPhone 5s before its major implementation in the upcoming iWatch.
The improvement of specs from the iPhone 5 to the iPhone 5s may seem modest, but by optimizing the cores in the A7 chip and even offloading chores to the M7 chip, the true power of the iPhone 5s comes from its agility and its sound proficiency at handling tasks with varying complexities.
The Main Attractions
At the end of the day, consumers want to know "what's new" about this particular phone, and what sets it apart from last year's iPhone 5, or even this year's colorful iPhone 5c.
The iPhone 5s has three major external features: It has a much-improved camera system, which makes it an excellent and versatile tool for image or video photography; it comes in three colors, including a sleek "space grey" (my favorite) and the highly sought-after gold tint, which is really more like champagne; and it features a smart fingerprint sensor embedded directly in the iPhone 5s home button.
The iPhone 5s Camera
The iPhone 5s features the same 8-megapixel camera from the iPhone 5, but thanks to a few important tweaks to its larger sensor, pixel size and aperture, the iPhone 5s camera captures more light and more details to make for better pictures and videos.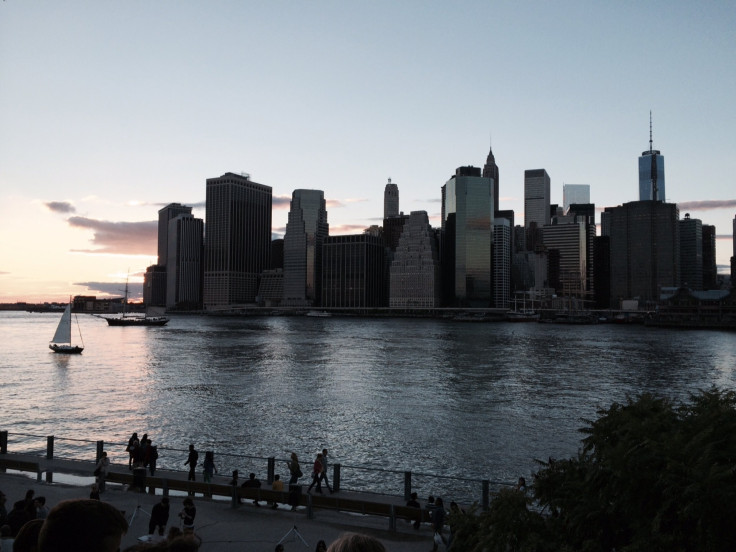 Without sounding too technical, the iPhone 5s iSight camera is much smarter thanks to an Image Signal Processor embedded in the A7 chip, which is dedicated to white balance, exposure, and a new tonal mapping technique that can independently enhance the contrast between various portions of a photograph, so if you have a dark subject with a bright background (or the other way around), the subject doesn't look too washed out (or difficult to see). With its True Tone flash, which utilizes two different-colored LED lights instead of one, the iPhone 5s can intelligently maximize every photograph for color accuracy without requiring its user to adjust the settings.
In all, the new iSight camera is a perfect match for the iPhone 5s. The camera is just as effortless and versatile as the rest of the phone. The new camera can shoot quality-looking photos or video in any which way: You can take single shots, or you can shoot video in a hyper-realistic 120 fps and strategically create slow-motion parts of your film for dramatic effect, or if you're trying to capture a single moment, Apple endowed the iPhone 5s camera with Burst Mode, which captures 10 frames per second and up to 999 frames in a row, intelligently choosing the "best" photos based on position and movement, but also allowing users to simply select their favorites by hand. You don't need to be a great photographer to capture stunning photos and video on the iPhone 5s.
The iPhone 5s Fingerprint Sensor
Compared to tablets, laptops and desktops, smartphones are computers that follow us everywhere. Since they're so portable, they're adaptable to both work and home environments. We store our lives in those devices, definitely more so than other technologies, which is why it's essential we keep our smartphones protected.
Nobody wished for "advanced security protocols" for the iPhone 5s, but that's why those people don't work for Apple. The primary objective with Touch ID was to make the iPhone 5s more secure, but to make that added protection feel less intrusive and chore-like and more fun. And when it's finally put in practice, Touch ID is easily one of the best, most important and most polished features Apple has ever created for the iPhone.
Touch ID is easy to set up and even easier to use. After a few simple steps that require touching and lifting one's thumb or finger from the home button, users can bypass their passcode lock or purchase content from the App Store and iTunes Store with a simple touch. Once I set up Touch ID with both my thumbs and forefingers, I spent roughly 10 minutes locking and unlocking my phone. It's way more fun than "slide to unlock," and it's certainly better than having to type in a four-digit passcode every time I want to access my phone. I'll admit, there was a time when I would keep my iPhone unprotected, but with Touch ID, I no longer have that excuse. Touch ID really does solve a problem most people didn't know they had, which is yet another major achievement for the Tim Cook-era Apple.
iPhone 5s Review: Final Thoughts
Having owned an iPhone 5, I was initially skeptical of the iPhone 5s. Sure, a fingerprint sensor is cool and new colors definitely make it stand out, but the iPhone 5s at first seemed more like an incremental improvement than any other "S" upgrade.
As it turns out, I was only about half wrong. Compared to the iPhone 5, which is certainly no slouch in the smartphone department, the iPhone 5s didn't seem like a significantly faster or more powerful device, especially when navigating or multitasking. But other activities were faster: Launching apps, checking email, and browsing the Internet felt more immediate. Above all, the iPhone 5s truly stood out when it needed to perform new or specialized tasks exclusive to the hardware.
Touch ID works instantaneously, and I couldn't ask for much more from a feature centered around security. Apple beefed up the iSight camera in the iPhone 5s, and photos and videos now look much better and feel much easier to control for any situation -- it feels like a major breakthrough for smartphones. And as for the superfast 64-bit A7, I only had a few chances to really push the limits of its engine with a few Infinity Blade games, but it's exciting to think that its architecture is specifically built to handle high-performance apps, which really opens the door for companies to build more complex and complete apps for both work and play. The iPhone 5s is actually optimized for the future, and that point can't be underscored enough.
To those readers who only care about tech specs, please understand that reading descriptions of the various specs and features of the iPhone 5s is nothing like experiencing them in person. The iPhone 5s is a victory for taste, practicality and production, and while it's not perfect, it's easily the best phone out there.
FOR FREE to continue reading
✔️ Unlock the full content of International Business Times UK for free
offer available for a limited time only
✔️ Easily manage your Newsletters subscriptions and save your favourite articles
✔️ No payment method required
Already have an account?
Log in
© Copyright IBTimes 2023. All rights reserved.