Apple IPhone 5S Rumors: A 31% Faster A7 Chip With Motion-Tracking Capability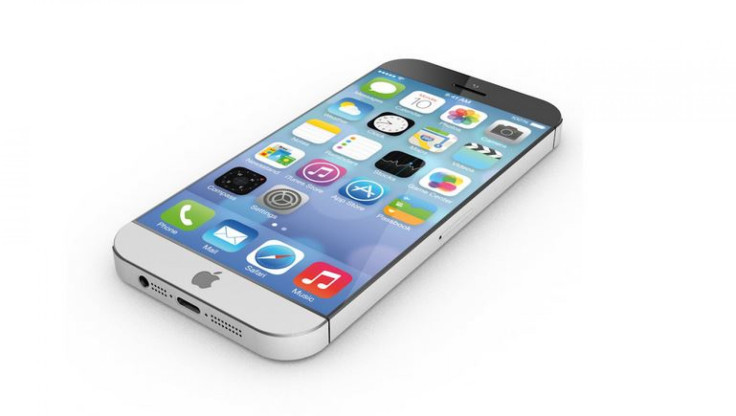 With the highly anticipated Sept. 10 Apple (NASDAQ:AAPL) iPhone 5S unveiling event just around the corner, some more details about the device have surfaced, suggesting that the processor inside the new flagship handset will make the phone zippier than its predecessor, while another chip will be associated with a new "motion tracking" feature.
Clayton Morris of Fox News took to his Twitter page on Sunday and claimed that the upcoming iPhone 5S would be powered by an A7 chip, which would be about 31 percent faster than the A6 chip found inside the existing iPhone 5.
"I'm hearing it's very fast," Morris said, citing industry sources.
In addition, the Fox News anchor followed up with another tweet, saying the iPhone 5S could sport a new chip dedicated to "motion tracking," which, according to him, could be used to improve the device's camera performance.
Although it is not clear how Apple would implement motion-tracking capability on the iPhone 5S, a report from MacRumors has suggested that the company could be developing a new control scheme, which will use motion gestures like Samsung (KRX:005935) has done for its Galaxy S smartphone line up.
The report also has pointed toward a Bloomberg profile of Jony Ive, the senior vice president of design at Apple, which indicates that there could be more to motion-tracking than just the new iPhone's camera. Here is an excerpt from the profile:
'Longer term, Ive also has shown interest in altering how people control their computers. He has met with makers of gesture technology that lets people navigate their gadgets by moving their hands -- without touching the screen, said a personal familiar with those interactions.'
Coming back to the faster A7 chip, a report from 9To5Mac said that Apple was testing iPhone 5S prototypes with 64-bit processing, which could support the A7 chip in terms of animation, transparencies, and in making other iOS 7 graphical effects appear smoother.
However, the 9To5Mac report noted that the use of 64-bit processing in the next iPhone iteration remains unclear because it is likely that Apple might have been testing 64-bit processors in the iPhone 5S prototypes, targeting a future processor upgrade in 2014.
It's worth mentioning here that the iOS 7, which will be featured in the iPhone 5S, is not tailored for 64-bit architecture -- a necessary step for Apple if it is planning to implement 64-bit mobile computing. Also, the current iOS 7 software development kit does not allow compiling applications for 64-bit processing, iDownloadBlog reported.
The iPhone 5S, which is widely rumored to be available in a new golden, or champagne, color variant, is also rumored to include a fingerprint sensor, which would allow users to authenticate themselves as the legitimate user of a handset by by holding down on the Home button, rather than swiping over it.
© Copyright IBTimes 2023. All rights reserved.