Apple iPhone 5S, iPhone 5C Release Date Rumored For Sept. 20 In Japan; iOS 7 May Roll Out Sept. 16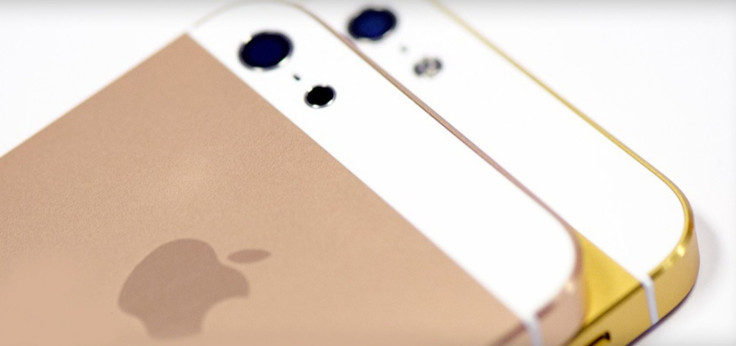 With the highly expected unveiling of Apple's (NASDAQ:AAPL) iPhone 5S and the iPhone 5C only weeks away, a leading Japanese news publication has claimed that both new handsets are likely to be released in Japan on Sept. 20, 10 days after the devices are rumored to be introduced at a special media event.
Closely following a rumor that the Cupertino, Calif.-based tech giant is set to uncover two new iPhone models on Sept. 10 in the U.S., Japan's Nikkei reported, on Wednesday, that both the iPhone 5S and iPhone 5C will be launched in the Asian country through Apple's current partner carriers -- SoftBank and KDDI -- and NTT DoCoMo will yet again go without selling the new iPhones.
Echoing current rumors of a golden-colored iPhone 5S, the publication said that Apple would offer a new "champagne gold" color variant of the flagship smartphone, which would be its third color option in addition to the conventional black and white options.
The report also reiterated previous rumors that the iPhone 5S would likely feature an upgraded processor, an improved camera and a new fingerprint sensor integrated into the traditional home button.
The Nikkei report came on the heels of another report from PhoneArena, also on Tuesday, which said that Apple will release both the iPhone 5S and the iPhone 5C on Sept. 20 -- a launch date that was predicted by International Business Times in June.
In addition to the supposed release date of the new iPhones, the PhoneArena report predicted that Apple would roll out the iOS 7, the redesigned version of its mobile operating system, on Sept. 16, while the iPad 5 and the second-generation iPad mini would be available from Oct. 25.
Apple typically takes about 10 days to release its new iPhone models after the product announcement, and based on the company's past record, Sept. 20 is viewed to be the most likely release date for the upcoming iPhone iterations.
Last year, the iPhone 5 was released on Sept. 21 across many countries, including the U.S., Australia, Canada, France, Germany, Hong Kong, Japan, Singapore and the UK, after it was unveiled at a media event that took place on Sept. 12.
Rumors are rife that Apple may ship 5.2 million units of the iPhone 5S and 8.4 million units of the iPhone 5C in the third quarter of this year.
The company is also rumored to discontinue the iPhone 5, so that the iPhone 5C can become the mid-range model in the iPhone lineup. And, if that turns out to be true, the iPhone 5S will be the company's new premium smartphone and the iPhone 4S will fill the slot of an entry-level iPhone.
© Copyright IBTimes 2023. All rights reserved.