Apple iPhone 6 Rumors: Devices With 4.7-Inch And 5.7-Inch Displays Are Reportedly Being Worked On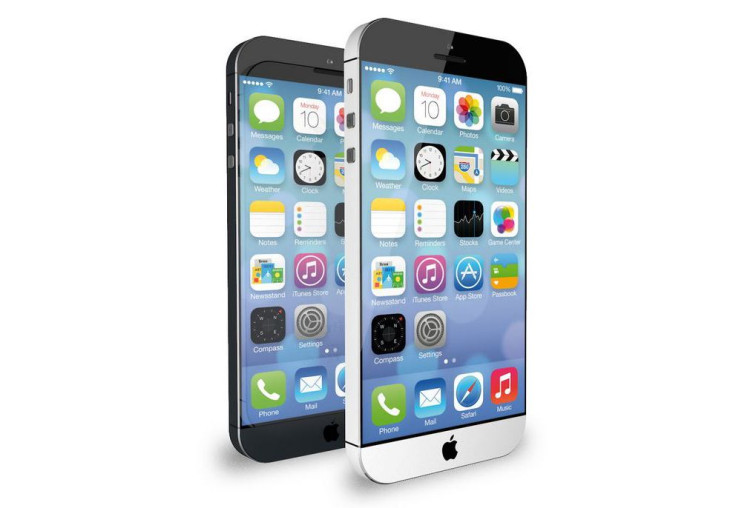 More Android-powered handsets, with ever-increasing displays, are entering the smartphone market, forcing Apple (NASDAQ:NASDAQ) to work on a new iPhone model with a larger screen size compared to its current models, rumors say.
Speculation has been rife that Apple's 2014 iPhone, dubbed the "iPhone 6," is likely to feature a display measuring between 4.8 inches to 6 inches. And now, a new report from China's Sina Weibo has reported that the Cupertino-based technology giant is planning to introduce two iPhones later this year, featuring 4.7-inch and 5.7-inch screens. The report, which cites information from various Foxconn (TPE:2354) insiders, also claimed that both new models of the next-generation iPhone are likely to sport fingerprint biometric scanners.
Following the launch of the iPhone 5 with a bigger 4-inch display in 2012, Apple had said that smartphones with bigger displays are too large to use with one hand. However, the latest rumors suggest Android-based phones might be forcing Apple's hand, and it will be interesting to see how the company justifies its decision to expand its smartphone's screen size.
Rumors about bigger iPhone models first appeared in June when Reuters reported that Apple was looking at introducing at least two bigger iPhones in 2014 -- one with a 4.7-inch screen and another one with a 5.7-inch screen. According to the report, the reason behind Apple's possible move to enter the so-called "phablets" segment was the increasing pressure to deliver more than one new handset model a year.
In 2013, Apple released two iPhone models -- the premium iPhone 5s and the less expensive iPhone 5c with multiple color options.
In November, Bloomberg also reported that Apple could release two new models of the iPhone in the third quarter of 2014 with both versions featuring "larger displays with glass that curves downward at the edges." The report said that the new iPhones would feature screen sizes of 4.7 inches and 5.5 inches, to help Apple position its flagship smartphone strongly against Samsung's (KRX:005935) Galaxy Note lineup.
The iPhone 6 with a bigger display is also speculated to have an increased price tag. According to Chris Caso, an analyst at Susquehanna Financial Group, a larger display and other improvements would raise the cost of materials used to make the iPhone 6, which would likely increase the smartphone's retail price.
© Copyright IBTimes 2023. All rights reserved.