Apple iPhone 6 Rumors: Next-Gen iPhone Could Feature Superior Display With 'Quantum Dots' Technology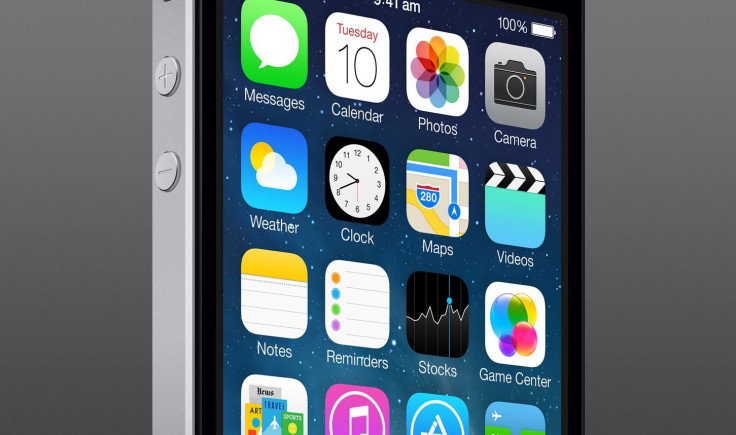 With its next-generation iPhone iteration, dubbed the "iPhone 6," Apple (NASDAQ:AAPL) is widely expected to do away with the comparatively smaller display size for its flagship smartphone by introducing a bigger screen. And, according to a new report, the increased screen size may not be the only great thing about the new phone as it could also sport an impressive high-end display technology.
According to a report from Business Insider, many new outlets recently have reported that Apple could adopt Quantum dots technology to improve the display in its upcoming devices, and the iPhone 6 could be one of them. Quantum dots, which are nanocrystals made of semiconductors, can be tuned to release very specific frequencies of light in a screen, which helps produce colors more accurately compared to LCD or LED displays.
Apple has many patents related to various ways of using Quantum dots in displays. The patents also suggest that the company is working on resolving some known issues with Quantum dots. Amazon's (NASDAQ:AMZN) Kindle Fire HDX tablets use the Quantum dots technology and suffered from a "distinct light-bleed issue," something that Apple has reportedly addressed in its research on the technology.
Earlier this month, Patently Apple, a website that tracks Apple patents, described four patent applications from the company that revealed how the company was advancing its Retina Display through the use of Quantum dots to sharpen colors.
In December, AppleInsider published a report saying that Apple was researching improved Quantum dot-enhanced displays to reproduce highly accurate and vivid colors.
While it was unclear when Apple would use the technology in its devices, the report mentioned that the colors reproduced by the iPad mini with Retina display were found to be less accurate than other rival products, which left "some room for improvement" for Apple.
CEO Tim Cook also admitted that screen quality is significant for Apple. And, here is what Cook recently said about a bigger screen iPhone in an interview with The Wall Street Journal:
What we've said is that until the technology is ready, we don't want to cross that line. That doesn't say we'll never do it. We want to give our customers what's right in all respects – not just the size but in the resolution, in the clarity, in the contrast, in the reliability. There are many different parameters to measure a display and we care about all those, because we know that's the window to the software.
Meanwhile, Jason Hartlove, CEO of Nanosys, a company that holds more than 300 patents in Quantum dots, told Forbes last week that the first Quantum dots display-enabled smartphone would be launched by the middle of this year.
And, according to Forbes, there are plenty of reasons to believe that the iPhone 6 will use Quantum dots technology, and if it really does that, the new iPhone could be a major victory for Nanosys.
© Copyright IBTimes 2023. All rights reserved.
FOLLOW MORE IBT NEWS ON THE BELOW CHANNELS