Apple iPhone 8 Release Date: 10 Features Based On Recent Rumors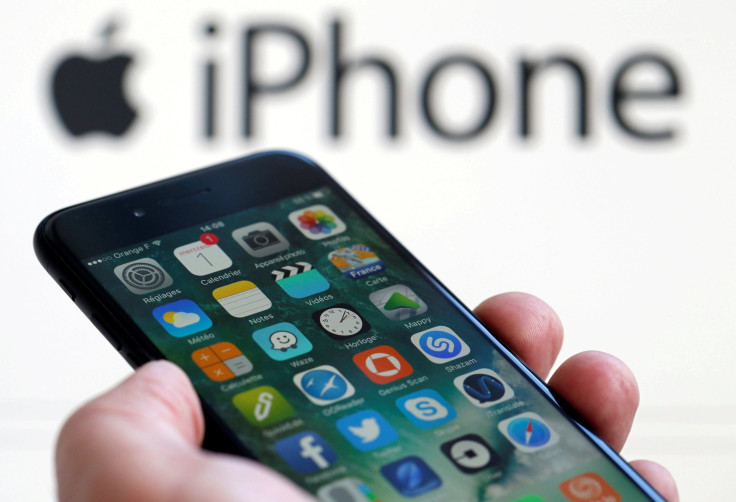 The Apple iPhone 8 is one of the highly awaited phones of 2017. Since it will be Apple's 10th-anniversary phone, the device is expected to come loaded with premium features, which is why the rumor mills have continually buzzed about it.
Read: iPhone 8 To Come With 3D Laser System For Better Autofocus, AR
While Apple has been keeping mum on its upcoming device, like it usually is, we can more or less develop a preview of the new phone until we get to see the real thing. For those who can't sit straight in anticipation of the device, here are 10 features of the iPhone 8 based on recent rumors:
Laser autofocus camera: According to a rumor which surfaced last week, the iPhone 8 will come with a rear camera equipped with a 3D laser system. The 3D laser system will assist the dual-camera in taking better photos using depth sensing. Its system will calculate the speed of light by measuring the time it takes for light from the laser to bounce back from the object the camera is aimed at.
10nm processor: The device will be equipped with a 10-nanometer based A11 processor which will be more power and performance-efficient in comparison to the iPhone 7's A10 processor which is based on a 14-nanometer processor. The processor will reportedly be made by the chipmaker TSMC, which has made several processors for Apple in the past.
Game play-based features: The iOS11 Beta 3 recently revealed some gameplay centered features of the iPhone such as the screen record feature, which can be used to record and broadcast gameplay from the iPhone itself. This indicates that Apple could finally introduce gamer-related features.
Display-embedded fingerprint sensor: Apple is rumored to ditch the home button and the TouchID sensor embedded inside. Instead, the company is rumored to go for a display-embedded fingerprint sensor.
The placement of this sensor might be difficult. Samsung was earlier rumored to include a display embedded sensor in the Galaxy S8, but the company had to finally settle down for one placed at the back of the handset. Whether Apple succeeds in developing one in time for the iPhone 8 release still remains to be seen.
Glass form Factor: Apple is expected to opt for a glass form factor for the iPhone 8 which will support wireless charging.
Reflective mirror variant: According to a recent rumor, the iPhone 8 might come in four new colors including a reflective mirror variant.
Facial recognition: Bloomberg reported on July 3 that Apple has been testing a new facial recognition base payment system, which will scan the user's face for verification during tasks such as making payments. The company may also integrate facial recognition with eye detection to ensure an added security layer.
USB-C: Apple is expected to ditch its lightning charging port in favor of USB-C, which is slowly becoming the universal standard. The iPhone 8 might come with a 10W power adapter with a USB-C connector.
Improved Siri: Apple's native voice assistant is expected to be highly integrated inside iOS with iOS 11. It was opened up to developers for the first time to developers at the World Wide Developers Conference in May this year.
Read: Apple iPhone AR, VR Could Improve After Eye-Tracking Company SMI Acquisition
AR-based features: The iPhone 8 is expected to be an augmented reality centered phone. The company has provided developers with an ARkit to develop AR experiences and also recently acquired eye-tracking company SMI, which might help it create AR and VR-based apps.
The iPhone 8 is expected to be launched in fall this year, either in September or October with a price tag around $1,000.
© Copyright IBTimes 2023. All rights reserved.