Apple iWatch Release Date Coming This Year With Larger Screen Than Rivals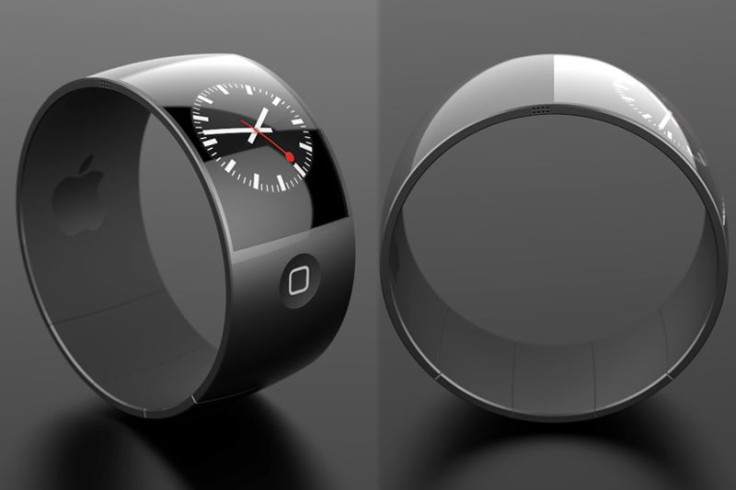 Apple Inc. (NASDAQ:AAPL) is planning to release the iWatch as early as October, according to a recent report from Reuters. Taiwanese manufacturer Quanta, which will be responsible for 70 percent of the iWatch's construction, will begin mass-producing the wearable next month.
According to sources knowledgeable of Apple's plans, the iWatch will have a "slightly rectangular" 2.5-inch display. The company, based in Cupertino, California, has reportedly not decided on a name. While the expected device is popularly known as the iWatch, Apple has not yet made a final determination of its actual brand name.
Michael Gold's report for Reuters appears to confirm an earlier iWatch report from John Paczkowski at Re/code, who earlier in June that Apple would release the watch at an undetermined date in October. The iPhone-maker reportedly is planning a special event that month to unveil the iWatch, with sales to the public starting shortly after. This October, the iWatch could face off against Samsung Electronics' (LON:BC94) trio of Gear smartwatches, the second generation of the Korean manufacturer's wearable line.
The face of the iWatch will protrude from its band slightly, giving it an "arched shape." The iWatch will also feature a touchscreen, of course, as well as wireless charging.
Apple is looking to ship 50 million units of the iWatch within twelve months of its release, showing confidence in the face of an untested market. By comparison, the company sold 70 million iPads last year, but Gold added that "initial estimates can be subject to change."
While the iWatch may be independently capable of certain tasks, voice chat and messaging will require it to be paired with an iPhone, the report said. It also confirmed suspicions that HealthKit, which Apple unveiled for iOS 8 at its annual developer's conference earlier this month, would play a significant role in the iWatch, which will contain a heartbeat sensor.
LG has been tapped to supply all screens for the iWatch's initial production run. Rumors that the iWatch would come in up to two sizes at differeing prices were not confirmed by the report.
LG Display Co Ltd is the exclusive supplier of the screen for the gadget's initial batch of production. It also contains a sensor that monitors the user's pulse.
The report did not mention the price of the iWatch. Apple, which charges a higher price for the iPhone than many of its rivals, is expected to offer the iWatch at a higher price than Google Inc.'s (NASDAQ:GOOGL) forthcoming Android Wear line, which will include the LG G Watch and Motorola Mobility's Moto 360.
While the Moto 360 is made to look like a standard men's watch, with a stainless steel housing and bands in steel and leather, the iWatch's description indicates that Apple may take a different route. Last July, the company hired Paul Deneve, former CEO of fashion brand and watch-maker Yves Saint Laurent for "special projects" and to reportedly help design a fashionable iWatch capable of attracting both male and female customers. Deneve reports directly to Apple CEO Tim Cook, a Bloomberg reporter said at the time.
© Copyright IBTimes 2023. All rights reserved.