Apple MacBook Pro Butterfly Keyboard 2019: What's New?
Apple quietly released MacBook Pro laptops with an updated keyboard. What's new and how does the new keyboard compare to previous versions?
Business Insider reported that Apple is updating its 13- and 15-inch MacBook Pro models with faster processors and updated keyboards. The Cupertino company said the new keyboards will be better than previous iterations and likely reduce the issues plaguing the butterfly keyboard.
Since Apple remained mum about the new keyboard, teardown experts from iFixit tore the new keyboard apart and discovered that indeed, Apple made some changes to it.
Physical parts
First, the metal dome switch underneath each key cap appears to have changed. This metal dome is what makes the clicking sound everytime a key is pressed. Apple Insider reported that it's possible that Apple chose another manufacturer to produce this part. iFixit, on the other hand, said it's possible that a new heat treatment was used on it.
Second, the gasket that's attached to the key caps used to direct the pressure onto the dome switch appears to have changed as well. Earlier keyboards had an opaque gasket that felt like silicone. The new gasket is translucent and feels more like nylon.
How it feels
Apple Insider tested the new keyboard and compared it to the one used in the 2018 MacBook Air and discovered some interesting things aside from the fact that they look identical.
First, they almost feel the same. Despite the change in the parts underneath each key cap, the new keyboard retains the same feeling everytime a key is pressed. The site noted, though, that the new keyboard felt slightly softer than the previous model, which might make it more comfortable for some people to use.
Second, although the new keyboard still makes clicking sounds, the sound has a slightly lower pitch compared to clicks the older keyboard makes. Whether this comes from the metal domes underneath the keycaps or not remains to be seen.
Reliability
Do the changes mean the new keyboards are reliable? If Apple's own moves are to be used as a basis, probably not, The Verge noted. If Apple trusted its new keyboard to stand up to the problems faced by the older butterfly keyboard, then it's probably weird for the company to include the new device in its extended repair program.
By including the new keyboard in the extended repair program, it seemded like Apple was saying "we'll replace it if it breaks on the first day of use." Simply put, the company itself doesn't seem to have faith in its own device, a Twitter user noted.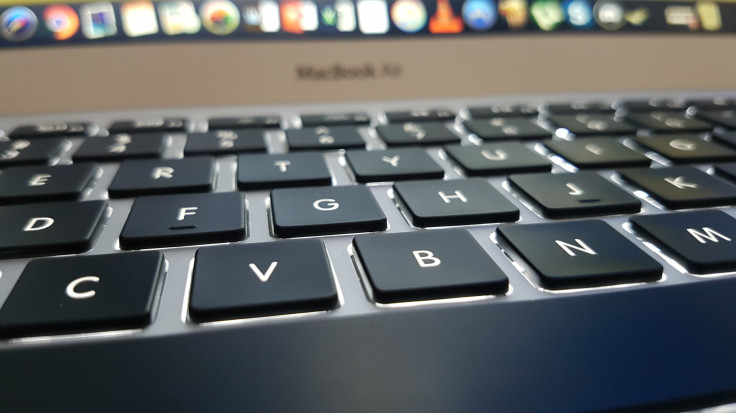 © Copyright IBTimes 2023. All rights reserved.