Apple Maps For US Update: Everything To Know
Cupertino tech giant Apple previously announced that it is revamping its Apple Maps app so that it would provide more reliable and accurate data covering the entire U.S. Now, the company is closer than ever to doing that: it has just expanded the app to cover the West and parts of the Midwest.
Justin O'Beirne wrote a detailed blog post revealing the changes Apple made to Apple Maps in the latest update. He said that, according to his calculations, the new map data covers 27 full states and six partial states. All in all, the new maps cover slightly more than half of the entire U.S., and cover about two-thirds of the population.
The expansion covered several major cities, including ten of the most populated cities in the U.S. These cities are Chicago, Dallas, Houston, Los Angeles, New York, San Antonio, San Diego, San Jose, Philadelphia and Phoenix. The expansion also included Cincinnati, Cleveland, Denver, Detroit, Portland, Seattle and more, Macworld noted.
Apple's updated Maps app expanded to cover more territory alright, but there are some things that are worth noting.
First, some roads aren't visible anymore. O'Bierne noted that some arterial roads (the yellow or thicker white roads seen in the app) aren't visible anymore. He noted that there was an increase in the number of arterial roads in the first areas covered by the maps, but the number decreased as the map expanded to the Northeast, the Midwest and the West.
The decrease in arterials apply to both big cities such as Washington, Indianapolis and Chicago, as well as small towns such as Princeton and La Moille in Illinois. The decrease is even more noticeable in rural areas such as the Rural LaSalle County and the Rural Bureau County in Illinois.
Some parts of U.S. routes are also missing. O'Bierne said that these parts, such as those included in Route 136, 30, 52 and 150, have less traffic as per traffic count maps from the Department of Transportation.
Second, users can now see more alleys and building footprints when they zoom in on the maps. These details can be seen in cities like Chicago or rural towns like LaSalle. Some of these details aren't feature in Google Maps.
Third, Apple deliberately left some areas with homes blank, likely because of its privacy stance. This means users won't see home shapes in the map.
Apple is working hard and spending lots of money to improve its maps. Reuters reported that the company, in response to a probe, said it spent "billions" on Apple Maps, indicating its intention to make the app better.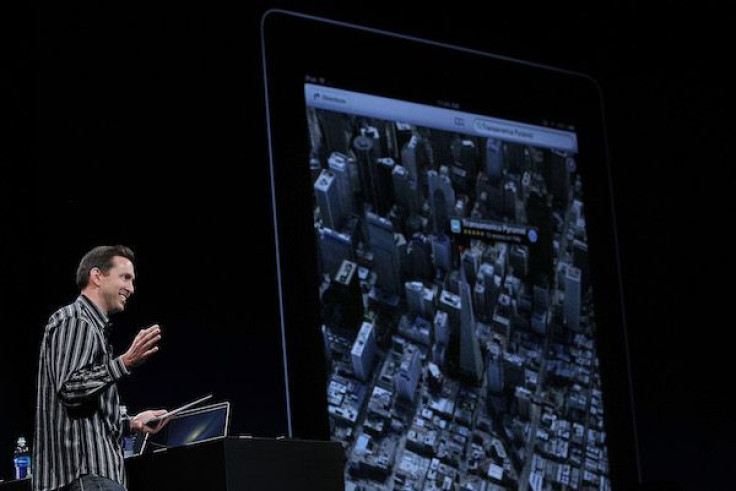 © Copyright IBTimes 2023. All rights reserved.