Apple May Launch Cheaper iPhone Along with iPhone 5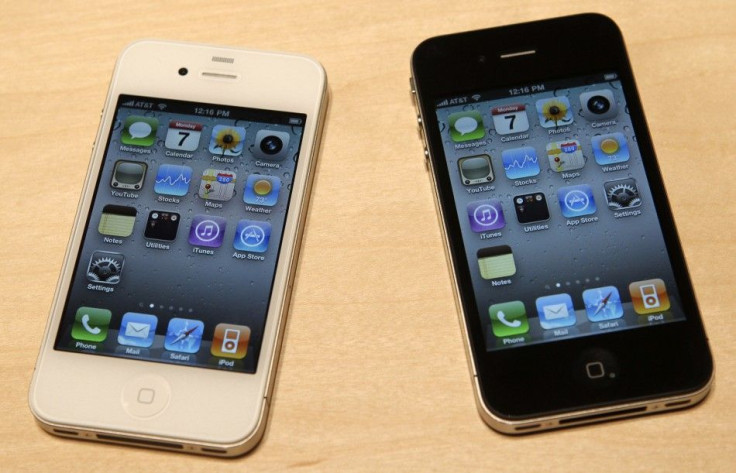 It is more or less sure that Apple may be launching its next version of iPhone - dubbed as iPhone 5 - in late September or October to capitalize on holiday demand.
Apple's yet to reveal its next iPhone, but strategically a late-Sept./Oct. launch positions it to capitalize on holiday demand, Oppenheimer analyst Ittai Kidron wrote in a note to clients.
But, the market seems to be more enthusiastic about a mini iPhone, which Apple is said to be working on to tap emerging markets.
Market analysts also believe that chances are possible Apple may be launching a low-cost iPhone along with its normal iPhone refresh to boost its presence in emerging markets, where cheaper Android phones are ruling the roost.
Kidron, who has an outperform rating on Apple stock, said his checks indicate demand outside the US is stronger for mid-tier/value smartphones.
In order to capitalize on that demand, Apple is said to be working on a low-cost iPhone along with a higher-resolution iPad, Bloomberg reported.
It definitely makes sense for Apple to launch a cheaper iPhone for emerging/developing markets as those markets will be critical for Apple to boost its international presence.
Kidron said The value-segment growth highlights to us the urgency for a mid-tier iPhone option. Simply put, $600 iPhone expansion opportunities are good, but the opportunities are much greater with a complementary mini-iPhone at about $300.
We believe this price-point can be met, allowing Apple to attack the midrange and extend its emerging/prepaid market reach, the analyst added.
Sources also lent credibility to rumors of a low-cost iPhone. The cheaper iPhone is likely to feature chips and displays of similar quality to today's iPhone 4.
Jefferies analyst Peter Misek expects the launch of a low-cost iPhone in the fall that is targeted at prepaid and emerging markets.
Kulbinder Garcha, an analyst at Credit Suisse, expects a cheaper/low-price iPhone in 2012.
Garcha said without a low-end offering there would be consequences of slowing growth in the iPhone business with an impact on the overall group. He believes that the timing could prove opportunistic as Apple could benefit from Nokia's woes.
On earnings front, a low-end iPhone could also add $4.50 of extra EPS even allowing for some cannibalization in the high-end. Finally a low-end iPhone could drive the installed base of iTunes users to 925 million, which in itself could prove valuable, Garcha said.
Meanwhile, Apple pushed back the release of the next iPhone -- its fifth -- to coincide with the release of the new iOS 5.
The new iPhone is expected to run on iOS 5, which has many improved features like enhanced messaging system and photo-sharing, and is also designed to run on all Apple's mobile devices.
The reason Apple might want the new iPhone to run on iOS 5 is that the new operating system will give users immediate access to Apple's ambitious cloud-based photo, video, music and data backup and pushout service called iCloud. And, there's no better and faster way of letting people try out iCloud than selling the new iPhone with iOS 5 pre-installed.
Additionally, a RBC Capital Markets survey data indicated Apple may sign up 150 million iCloud and up to 150 million iMessage users. The survey showed 30 percent of the iPhone users are very/somewhat likely to spend $24.99 per year for iTunes Match to host their non-Apple music libraries in iCloud. The survey also showed 73 percent of iPhone users intend to use iMessage, equating to up to about 150 million iMessage users.
Apple's next version of iPhone will carry A5 processor, which has been developed to compete with dual core processors coming with most Android phones, and sport an 8-megapixel camera, up from the 5-megapixel model in the iPhone 4. The A5 is the same chip that Apple uses with its tablet computer iPad 2.
The next-gen iPhone is expected have an 8 mega-pixel camera with OmniVision's CMOS sensor and Taiwan-based Largan's lens, with Sony and Kantatsu as back up suppliers, FBR Capital Markets analyst Craig Berger wrote in a note to clients.
Currently, iPhone 4 has a 5 mega-pixel camera with LED flash.
Jefferies analyst Peter Misek says the new iPhone isn't likely to include LTE (4G) functionality. Instead, it will be an upgraded iPhone 4, most notably with a faster processor and some updated specs.
DigiTimes has reported that OmniVision will supply about 90 percent of image sensors for the Apple iPhone 5. Sony will get only 10 percent of the pie. This should be a letdown for Sony, as it had announced a couple of months back that it would supply all of iPhone 5 camera sensors.
The next iPhone will use a Qualcomm baseband and not an Intel/Infineon baseband.
We still expect the device to be announced or launched just after Labor Day, though sales and builds to more meaningfully ramp in mid- to late-September, analyst Craig Berger said.
Last month, an image leak had suggested that the soon-to-arrive Apple iPhone 5 will not feature a rear camera accompanied by LED flash to its right.
The image of an iPhone 5 case published by Apple.pro shows a camera flash on the far right of the rear of the new iPhone, according to AppleInsider.
Earlier still, there a video circulating on the Internet, which purportedly showed a white iPhone 5 running on an updated version of iOS. The video revealed the prospects of Apple adding full multi-tasking functionality in the new iPhone.
In March this year, iDealsChina showed in its website what it said was a leaked image of the iPhone 5 phone. The handset's screen looked larger and the hardware was bigger overall.
Earlier, in January, another Chinese technology website, Zol, posted some details of the rumored iPhone 5, with (what appear to be) concept design images.
An image published by a Chinese reseller of Apple parts showed what looked like the digitizer panel of iPhone 5. If the image is authentic then the new iPhone will have a 4 inch display but within the same encasement, made possible by a technology that extends display over to the edges of the phone.
Tech websites have also been musing about additional gaming features in the new iPhone. There has been buzz that the next generation iPhone will leverage on the fast growing gaming market.
© Copyright IBTimes 2023. All rights reserved.