Apple Might Discontinue MacBook Air, Could Be Replaced By Thinner Laptop
KEY POINTS
Apple is rumored to introduce the 14-inch and the 16-inch MacBook Pro with mini-LED in 2021
A new rumor surfaced online claiming that Apple might discontinue the MacBook Air series
The replacement could be a much-thinner 14-inch MacBook
Apple would reportedly discontinue MacBook Air and that consumers would love the replacement that the company would introduce. The Cupertino-based tech company first introduced the MacBook Air in 2008 with MacBook Air 9 as the most recent model released in the first quarter of this year. With the latest rumor, consumers are wondering the reason behind Apple's decision on its entry-level laptop.
A new rumor surfaced online claiming that Apple would discontinue the MacBook Air. One of the reasons for this alleged decision is its transition from Intel processors to its proprietary Apple Silicon chips. Apple Track, a reliable Apple tipster, suggested on a tweet that since Apple Silicon would allow the company to develop much thinner laptops, the MacBook Air would become obsolete.
According to the tipster, MacBooks would fill the MacBook Air's role by featuring light and thin design with a lot of power and affordable price tag. Further, the Apple tipster claimed that the upcoming 14-inch MacBook Pro would be the new MacBook and would retail at the most affordable price that the company could offer following the MacBook Air's discontinuation. Apple would make the 16-inch MacBook Pro as the higher-tier premium laptop.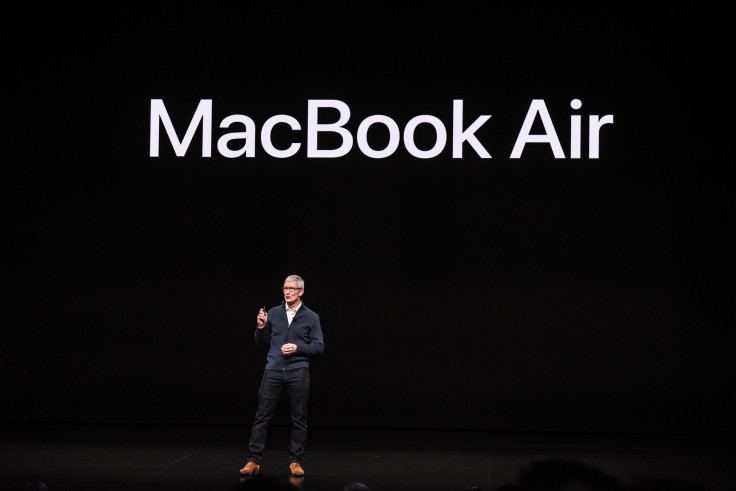 Apple discontinued the 12-inch MacBook in 2019 with the MacBook Air 2019 taking over its place as the budget-friendly laptop. It is worth noting that Apple is not afraid to discontinue a product if the replacement could do the same or much better job.
A recent research note from TFI Securities Analyst and Apple Tipster Ming-Chi Kuo revealed that Apple would launch the 14-Inch and the 16-inch MacBook Pro sometime in the second or third quarter of 2021. Kuo shared that these upcoming models would feature mini-LED technology. If the 14-inch MacBook Pro would replace the MacBook Air, then it is safe to assume that aside from the mini-LED screen, it would feature a much thinner design.
Apple has not yet confirmed any of this information. At this point, it is smarter to take this information with a good measure of skepticism.
© Copyright IBTimes 2023. All rights reserved.