Apple Moves Away From Samsung With TSMC Chipset Deal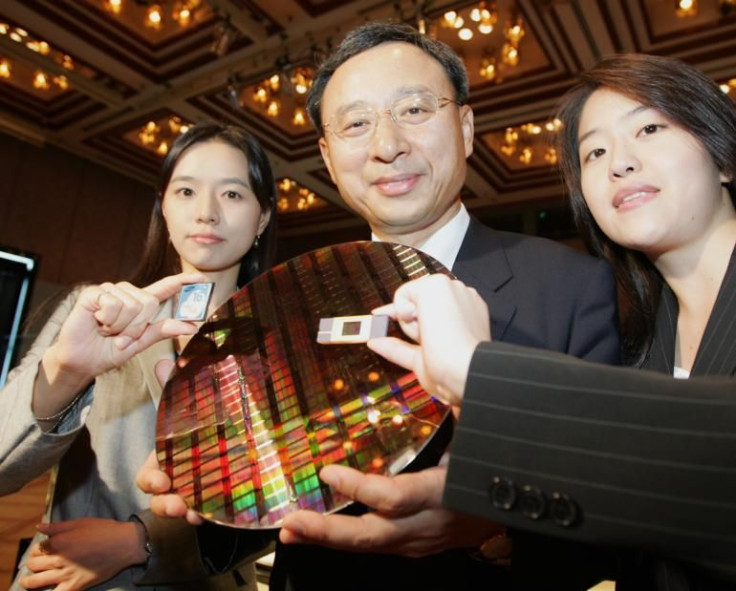 Apple Inc.'s (NASDAQ:APPL) deal to get processing chipsets for the iPhone from the Taiwan Semiconductor Manufacturing Company is a blow to arch-competitor Samsung Electronics Co., which had been Apple's supplier ever since the release of the first iPhone in 2007. This week, TSMC shipped its first batch of microprocessors to Cupertino, California, the Wall Street Journal reported Thursday.
Samsung (KRX:005930) has also supplied displays and memory chips for several generations of Apple iPhones and iPads. However, Apple increasingly has been backing away from Samsung as a primary supplier, now favoring memory chip manufacturers like SK Hynix Inc. (KRX:000660) and display manufacturers like Toshiba Corp. (TYO:6502).
Apple, Samsung and TSMC have all declined to comment on the matter.
Samsung is still expected to provide Apple with microprocessors and may even produce the majority of microprocessors for Apple's 2014 flagship devices. But an insider told the WSJ that Apple and TSMC will work together to develop more advanced chipsets for devices launching in 2015.
TSMC is especially expected to benefit from the deal; analysts predict that Apple's order of microprocessors will account for 10 percent of the chipset manufacturer's yearly revenue in 2014. Since TSMC began working with Apple in 2013, the company has seen its revenue increase by 18 percent.
This is the latest in a string of setbacks for Samsung. In addition to the recent break-in at a Brazil factory where over 40,000 devices were stolen, the Korean manufacturer reported on Monday that its revenue has dropped 26.5 percent since last year.
While Samsung and Apple have always been fierce competitors, their relationship began to deteriorate when Apple sued Samsung in 2011 for copyright infringement of various device designs. The companies have been locked in litigation over copyright infringement claims ever since.
© Copyright IBTimes 2022. All rights reserved.
FOLLOW MORE IBT NEWS ON THE BELOW CHANNELS