Apple Pay Gains Traction With 1% Of November Digital Payments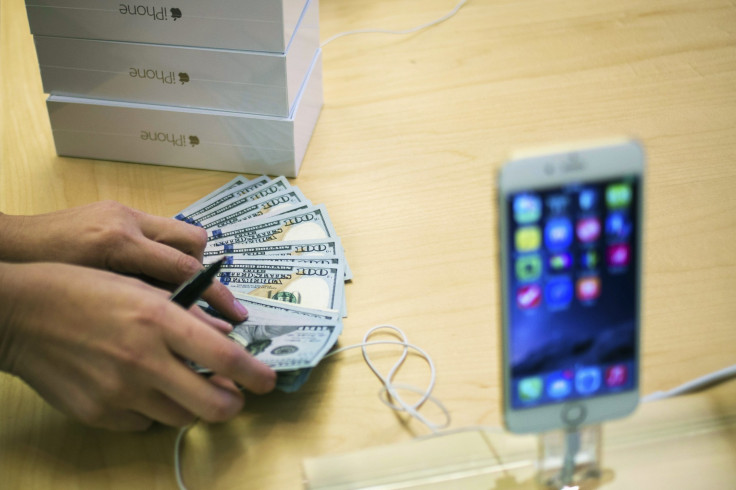 Mobile payments may not be the standard way of completing retail purchases and online purchases yet. But they're getting a big boost through Apple Pay, the wireless and online payment system developed by Apple Inc., according to a new report from ITG Investment Research.
Apple Pay accounted for 1 percent of mobile payments in November, including the busiest shopping weekend of the year, which kicked off with Black Friday. Out of the customers with access to Apple Pay, 60 percent used it multiple times in November. By comparison, only 20 percent of new PayPal customers used the service multiple times in the same period. ITG expects Apple Pay customers to use it for 5.3 percent of future credit card transactions and 2.3 percent of all future credit card dollars spent, according to its findings.
Of merchants that accept the service, Whole Foods saw 20 percent of all Apple Pay transactions, followed by Walgreens with 19 percent as well as McDonald's, Panera Bread and Subway, which together accounted for 58 percent of Apple Pay transactions in November.
Apple Pay is far from taking over the mobile payment space, with 78 percent going through PayPal. But it has gained some traction in just a short period of time, including the registration of 1 million credit cards within 72 hours of the launch of the service.
The mobile payment industry as a whole has run into some stumbling blocks throughout its young life, including slow adoption rates and lack of infrastructure -- for instance, for the month of November, Google Wallet, which launched in 2011, only saw a 4% share of mobile payments. But that's set to change in 2015, as retailers scramble before an October deadline to install new "chip" EMV-compatible credit card terminals, many of which support near-field communication wireless technology used by Apple Pay and other services. And the industry is expected to grow from $52 billion in 2014 to $142 billion in 2019, according to Forrester research.
Apple Pay is currently only available in the U.S. But rumors have pointed to an expansion of the service to Europe, the Middle East, India and Africa in the near future.
© Copyright IBTimes 2023. All rights reserved.