Apple Pencil Refurbished Version Available For $85 With 1 Year Warranty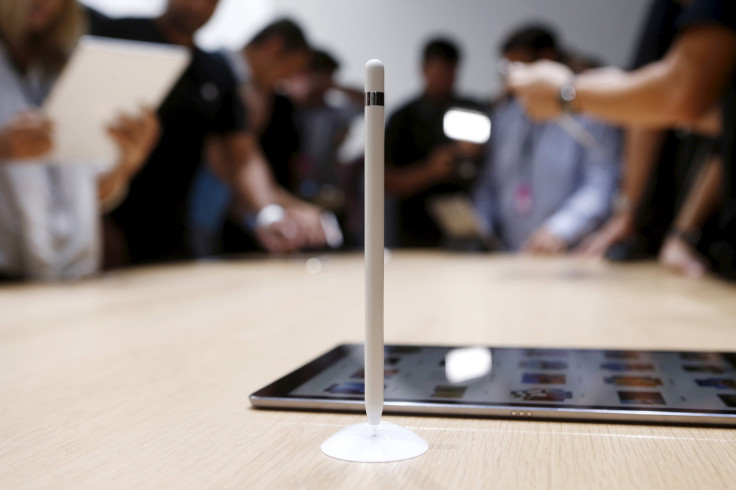 Apple on Monday began selling refurbished Apple Pencil for $85 on its official website. The refurbished stylus, which works with the 12.9-inch, 10.5-inch and 9.7-inch iPad Pro, is priced at $100. But Apple is offering the stylus at 15 percent discount, along with a one-year warranty — a good deal in case you have damaged or lost the stylus that came with your iPad Pro.
The stylus comes with a lightning adapter and an extra tip. The tech giant has referred to the cleaning process and inspection of the device before sale to ensure company's standards, on the website.
One of the professional accessories of Apple's premium tablet, Apple Pencil is designed to replicate the tactile experience of using a pen or pencil. It comes with inbuilt sensors that determine orientation and angle so that the user can write and draw accurately, using the pressure-sensitive technology. It also offers a 12-hour battery life, along with quick charging with Apple's lightning charger.
Read: Revamped Apple Pencil For iPad Pro Recharges Battery Using Smart Connector Port In New Patents
With Apple's new operating system — iOS 11 — iPad Pro users are now capable of adding handwriting and drawings alongside text and search handwritten notes using Apple destop search app Spotlight. If you end up facing issues with the refurbished product, the company offers a standard one-year warranty that covers manufacturing defects.
The device, also covered by Apple's standard 14-day return policy, is available in limited numbers, as per the website. Unlike the regular Apple Pencil, you cannot, however, get the refurbished stylus engraved or gift-wrapped.
You can also buy the refurbished model from Amazon at a minimum price of $94.98, which includes the shipping cost. Apple has claimed its stylus would virtually have "no lag" due to its ProMotion technology, and therefore, it would be able to replicate an actual pen or pencil.
Apart from the Apple Pencil, the tech giant is also selling refurbished models of MacBook Pro with Touch bar. While older models, such as the 2015 13-inch MacBook Pro 2.7GHz with retina display, are selling at a higher 22 percent discount,a refurbished 2016 MacBook Pro 15-inch model with Touch Bar is available at a 15 percent discount.
Read: MacBook Pro 2017 vs. MacBook Pro 2016: Kaby Lake Processor, New Keyboard And More
The 'Apple Certified Refurbish' section on the company's website is worth checking if you want a good deal on Apple products, especially when the gap between two generations is less than one year. Several models currently available in the section include the ones launched in October, which implies the refurbished models available here have not been used much, in case that might be your concern. All the products, tested and certified by Apple, are available in a limited supply with accessories and come with a one-year warranty.
© Copyright IBTimes 2023. All rights reserved.