Apple Pleads With Trump: Exclude Mac Pro Parts From Tariffs
Apple Inc. is appealing to president Donald Trump to exclude from 25 percent tariffs some parts for its new $6,000 Mac Pro desktop computers imported from China.
Apple has filed a series of exemption requests to this effect with the Office of the U.S. Trade Representative (USTR). It asks the government to exempt a number of specific products from the proposed 25 percent tariff on goods imported from China.
The parts Apple wants exempted from tariffs are those used in the Mac Pro. These parts include a graphics processing module, a CPU heatsink and the stainless steel computer frame and enclosure. Apple's filings don't mention the Mac Pro by name, however.
Apple is also asking for the tariff exclusion of the Magic Mouse 2 and Magic Trackpad 2, as well as some other accessories.
These new tariffs, which are officially in effect, haven't been fully implemented, however. They include electronics such as Apple's Mac Pro desktop computers. The Mac Pro has earned the distinction of being the last Apple device assembled in the United States. Apple has now transferred production of this computer from Texas to China.
Apple's request for exemptions will now enter a public comment period before USTR decides on the exclusions. Apple has declined to comment on the exclusion requests thus far.
Analysts point out the Trump administration's 25 percent tariff on $200 billion worth of imports from China will make it more expensive for Apple to produce its products. Morgan Stanley analysts estimate the iPhone XS might become $160 more expensive because of Trump's new 25 percent tariff.
Analysts also see the tariff exemption request as a move to stop Trump's trade war against China from taking more painful bites out of Apple's bottom line. In a filing with USTR in June, Apple said Trump's new tariffs "would result in a reduction of Apple's U.S. economic contribution" and "tilt the playing field in favor of our global competitors."
Apple unveiled the Mac Pro during its Worldwide Developers Conference in June. The version now on sale is the first that's been updated since 2013.
The new Mac Pro features an easily upgraded, all-new modular design. This machine can be altered to accommodate a user's needs. Apple also sells a $5,000 display and $1,000 stand to go with the new Mac Pro.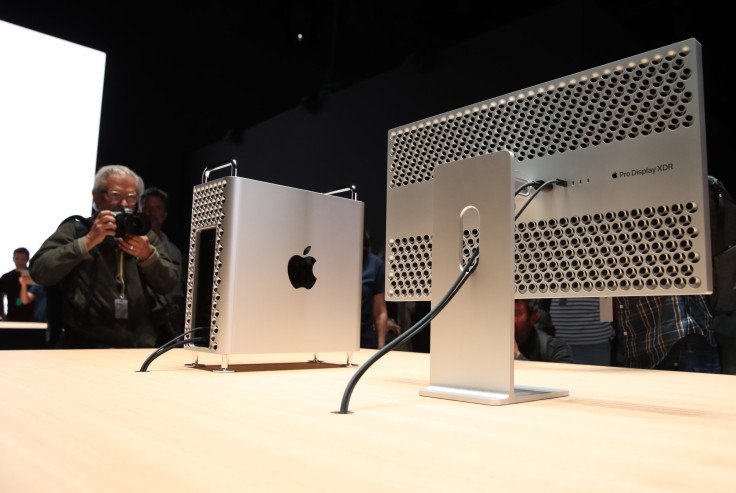 © Copyright IBTimes 2023. All rights reserved.