Apple Reportedly Going Big With 6-Inch LCD iPhone 8 Successor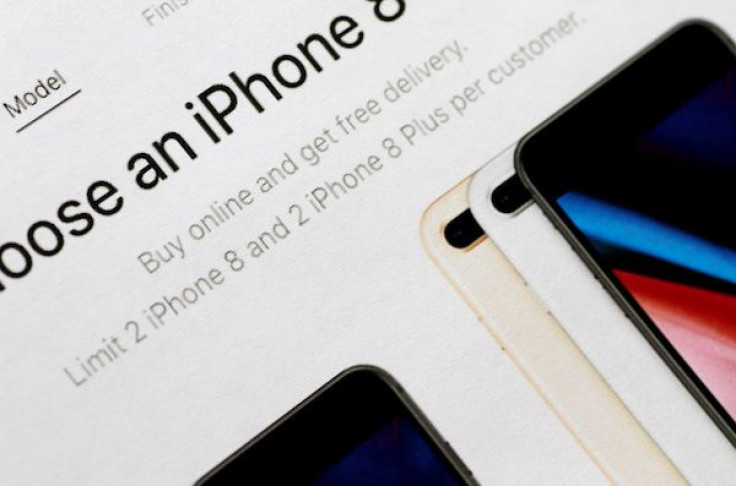 Apple has already embraced OLED technology with the launch of its 10th anniversary handset, called iPhone X. Moving forward, the company is said to be preparing three new OLED smartphones for next year's lineup. But if a new report is to be believed, one of the 2018 models could come with a 6-inch LCD screen.
On Monday, news outlet The Investor learned from Korean language website The Bell that the Cupertino giant has decided on ditching the smallest iteration of its planned OLED iPhone models for next year. As a replacement to the 5.28-inch OLED handset, Samsung is believed to have ordered for 6-inch LCD panels for a new larger variant.
The report elucidated that Apple originally wanted to come up with three OLED handsets for 2018 — a 5.28-inch model, a larger 5.85-inch variant and the largest offering with a 6.45-inch display. However, Apple reportedly realized that there is now low marketability of its smallest iterations. Because of this, Samsung's biggest rival is said to have suspended work for the 5.28-inch OLED panels.
In lieu of the 5.28 OLED screens, it was found out that Apple may have already ordered 6-inch LCD panels from Japan Display for its iPhone 8 successor. This indicates that Apple could still end up not fully adopting OLED technology for all of its next-generation smartphones. While Apple could end up relying on Japan Display for its LCD model, the company would continue obtaining OLED panels from Samsung Display for its two other handsets.
Apple's new strategy could end up beneficial for the company. Its archrival Samsung has after learned this year that consumers are now preferring bigger handsets. In fact, the 6.2-inch Galaxy S8 Plus has already outpaced the 5.8-inch Galaxy S8 flagship phone. The Galaxy Note 8, which features a 6.3-inch screen, is also expected to sell numerous handsets due to its large size.
During Apple's Sept. 12 press event, it unveiled three new handsets: the 4.7-inch iPhone 8, the 5.5-inch iPhone 8 Plus and the 5.8-inch iPhone X. While both the iPhone 8 and iPhone 8 Plus have already been released, it would still take some time before the iPhone X could hit the market. This is because there's been a shortage of OLED panels for smartphones.
Back in June, Digitimes reported that the OLED iPhone handset could be delayed due to low OLED panel supply. At the time, the publication learned from reliable industry sources that shipments of the OLED iPhone would be held back by supply and yield rates at assembly. The prediction turned out to be true when Apple announced that its 10th anniversary iPhone would not be shipping until Nov. 3.
Despite the delay, the iPhone X is still expected to perform well considering that this is the first Apple smartphone to feature OLED technology.
It is also a redesigned model that comes with an edge-to-edge, bezel-less screen and a vertically aligned dual-lens camera module. Another feature that make the iPhone X stand out is its front-facing camera system that is responsible for the implementation of Face ID, Animoji (animated emojis) and other new camera tricks.
© Copyright IBTimes 2023. All rights reserved.