iTunes 4K Movies Are Only For Apple TV Streaming, Not For Downloading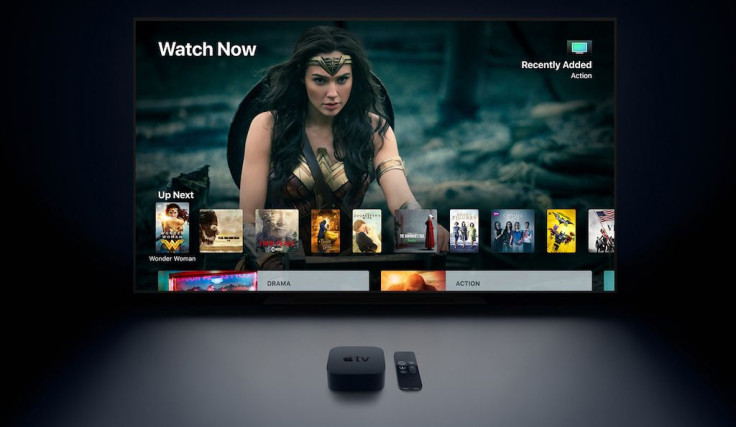 Apple has brought 4K HDR content to the iTunes store, which is perfect for those who are planning to pick up the new Apple TV 4K. However, it looks like 4K content can only be streamed and can't be downloaded to any device, including the new Apple TV 4K.
"You can download a local copy of an HD movie, and you might be able to download HDR and Dolby Vision versions, but you can't download a 4K version," Apple said on its support page that was first spotted by MacRumors.
The problem here is that if a user doesn't have an internet connection that's fast enough, it will likely stream at a lower video quality. Apple did say that a minimum download speed of 25Mbps needed to stream 4K content on the new Apple TV 4K, as pointed out by 9To5Mac.
This seems a bit disappointing for those who are expecting to experience 4K content from the iTunes Store. Apple delivered on its promise by upgrading previously purchased Full HD to 4K HDR in the iTunes Store for free, but it didn't mention before that it would only be available for streaming and not for downloading to devices.
Looking at it at a different perspective, this kind of restriction seems to make sense. Ultra HD 4K files are huge and could take up a lot of storage space on iPhones and iPads. A single 4K file could be as large as 100GB, according to Ars Technica. This really wouldn't be too ideal for iOS devices even those with 250GB storage, while the new Apple TV 4K is only available in 32GB and 64GB configurations.
Another important thing to mention is that the only device that's confirmed to be fully capable of playing 4K HDR content is the Apple TV 4K. Apple still hasn't actually clarified how 4K HDR movies could play on iPhones and iPads.
The Verge did discover over the weekend that it's possible to download and play 1080p full HD movies with HDR on the 2017 iPad Pro models. This will work as long as users are running iOS 11 and that they've enabled the "Download HDR Videos" option under the Video Settings. Perhaps this was an early sign that 4K iTunes movies aren't actually downloadable.
It's very likely that Apple put this restriction on downloading 4K iTunes movies as part of its deal with Hollywood studios. Last month, it was reported that Apple and movie studios weren't seeing eye-to-eye when it comes to pricing 4K movies on iTunes.
According to The Wall Street Journal, studios originally wanted 4K movies on iTunes to cost $25 or $30. This is why it was a pleasant surprise to find out last week that 4K movies would be priced the same as Full HD movies on iTunes, which is what Apple really wanted. Perhaps these movie studios agreed with Apple's pricing as long as 4K movies are only available for streaming. However, that's just speculation at this point.
This might be a bummer for many but at least upgrading previously purchased full HD movies to 4K HDR on iTunes is absolutely free.
© Copyright IBTimes 2023. All rights reserved.
FOLLOW MORE IBT NEWS ON THE BELOW CHANNELS