Samsung To Commercialize AI Chips For S8, Note 8 After Bixby Launch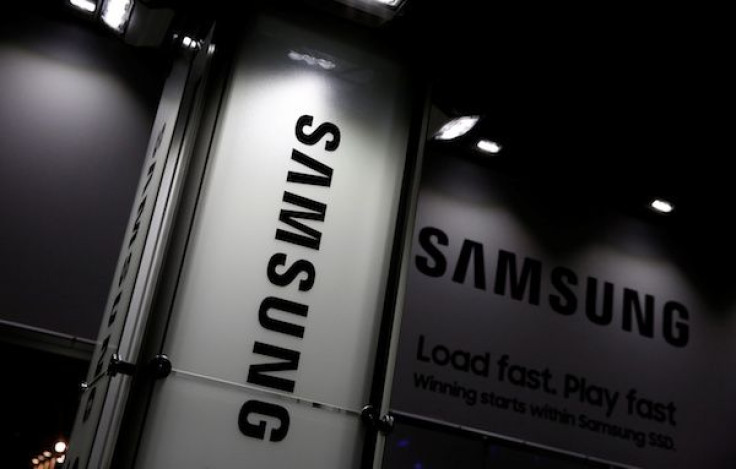 Samsung is reportedly planning to widely produce and sell AI chips in the near future now that it has introduced its advanced voice assistant Bixby for its smartphones, such as the Galaxy S8 and Note 8. The chips that it will be manufacturing will be designed for artificial applications on devices.
On Monday, industry sources told South Korean publication Korea Herald that Apple's biggest rival has already embarked on research and development of its AI chips. The company is said to be planning to make its AI chips commercially available in the next few years.
Samsung is rumored to be developing not only a single type of AI chip, but various types that will be capable of carrying out certain operations for AI applications. "(Samsung) is in the middle of developing several types of chips that will be capable of processing massive data from AI applications on devices, eliminating the need to communicate with cloud surveys," a source from Samsung's partners said.
At present, AI devices store data produced from voice recognition and machine learning operations in the cloud as a database. Certain information are only retrieved when needed. Samsung could be concocting a means for the rate of the process of storing and retrieving data to be faster than today's standards.
"In the next three years or so, smartphones will have designated chips that will improve the processing of AI features by 50 percent from today," an industry source shared. "A kind of an accelerator can be applied to empower AI devices." As such, Samsung's AI chips will be made with the goal of enhancing the performance of AI-powered devices including smartphones.
It's not surprising why Samsung is planning to establish a new component business for AI devices. Market intelligence firm TrendForce after all predicts that AI will be opening new opportunities for global manufacturers due to the growth of AI technologies. The same research firm forecasts an increase of around 3 percent in semiconductor chip sales from the year 2018 through 2022.
Samsung won't be the first to come up with an AI chip though. Chinese manufacturer Huawei has already been given that credit when it announced that its Mate 10 flagship phone will be debuting next month along with the tech industry's first AI phone chip, called the Kirin 970. Huawei's AI chip is expected to ensure faster performance of its new smartphones by serving as the neural processing unit of the handsets, thereby replacing all sorts of chips for conventional computing, graphics and other digital signal processing.
"Samsung is internally ramping up R&D efforts to develop similar chips, including considering acquisitions of some AI ventures and their techs," Korea's Advanced Institute of Technology professor Yoo Hoi-jun said. "Samsung has been quite a bit late in the field, due to its heavy reliance on the most lucrative memory chips."
This new information on Samsung's plans surfaced following the launch of the South Korean tech giant's new flagship smartphones, Galaxy S8 and Galaxy Note 8. Both high-end handsets come with a Bixby dedicated button. Bixby is Samsung's own artificial intelligence system that serves as a pocket assistant. It is the company's answer to Apple's Siri and Google's Google Assistant.
© Copyright IBTimes 2023. All rights reserved.