Apple Rolls Out iOS 15.1 And iPadOS 15.1, What You Need To Know
KEY POINTS
iOS 15.1 and iPadOS 15.1 added SharePlay bringing the FaceTime experience to the next level
The update allows users to generate a COVID-19 vaccination card through their Apple Wallet
​The update adds toggle on and off function to iPhone 13 and iPhone 13 Pro Max Auto Macro
Apple launched iOS 15.1 and iPadOS 15.1 on Monday. The update is the company's first major one since the iOS 15 launched in September. The launch comes loaded with new features and a list of bug fixes.
Among the list of the iOS 15.1 and iPadOS 15.1 features is the SharePlay, a feature intended to be part of the initial iOS 15 update. Apple delayed the launch because it was not ready due to some detected bugs.
SharePlay brings the FaceTime participants' experience to the next level. With playlist sharing, participants can listen to music together and watch TV and movies together with syncing, MacRumors reported.
When a FaceTime participant is talking, the smart volume automatically lowers the audio of the shared music or video. It also allows everyone in the call to pause, play or rewind the show with shared controls.
During a call, participants may also choose to continue the call on their iPhones while simultaneously watching shared videos on their Apple TV.
The iOS 15.1 and iPadOS 15.1 updates add the option to switch off Auto Macro on iPhone 13 and iPhone 13 Pro Max. Auto Macro is a feature on Apple's latest flagship phones that automatically switches the camera to Ultra Wide lens for macro photo and video capturing. This feature is a hit with iPhone users, as it eliminates the hassle of switching cameras.
Another new feature with iOS 15.1 and iPadOS 15.1 is the ability to generate a verifiable vaccination card in the Apple Wallet. Users who added their vaccination records to the Health app on their iPhones may present their Apple Wallet vaccination cards to establishments that require COVID-19 proof of vaccination upon entry, CNET reported.
Furthermore, the latest update added a list of games for more fun time with Siri. Users may also notice being able to overlay text on images and gifts in their shortcuts.
iPadOS 15.1 brings the Live Text to camera apps on iPads powered by A12 Bionic or newer chips. The feature has been available for iPhones.
The iOS 15.1 and iPadOS 15.1 update brings fixes to issues reported on several devices. Among them is the inability to detect available networks, VoiceOver with multiple passes automatically quitting Wallet, lock screen causing audio playing from apps to pause and temperature on Weather app not showing up.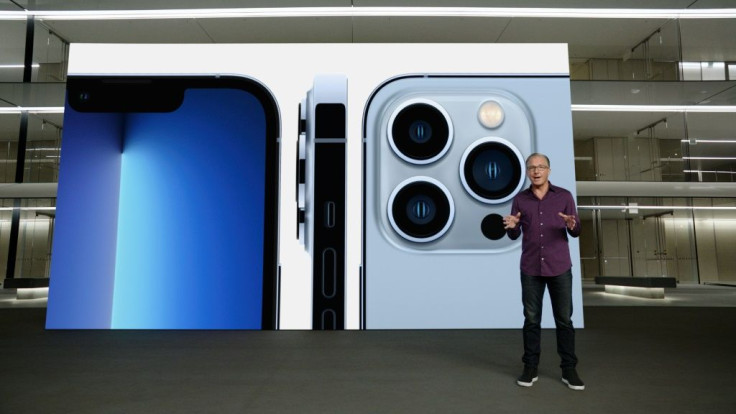 © Copyright IBTimes 2023. All rights reserved.