Apple Set to Unveil Mac OS X Lion, MacBook Air on Wednesday?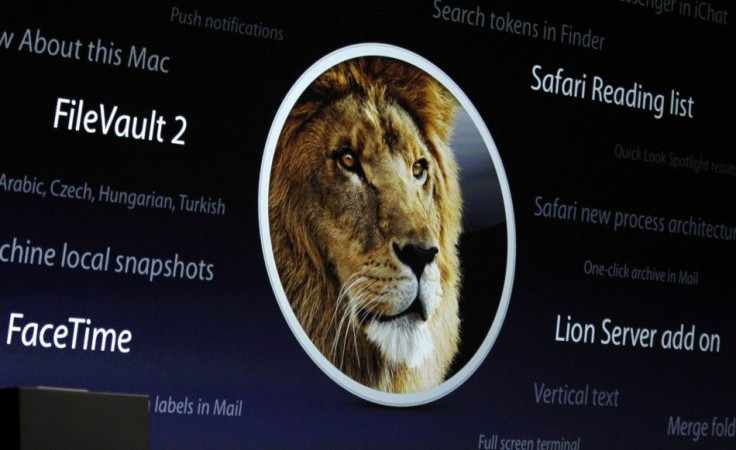 Apple is launching Mac OS X Lion, its latest Mac operating system, on Wednesday? If the latest rumors have any credibility, then yes, the Lion may roar on Wednesday. According to reports, the new operating system from Apple's camp will land tomorrow.
A report from MacRumors said that Apple's retail stores have started receiving final copies of Mac OS X Lion. The installations have come on hard drive and are meant for the Apple Retail demo computers on the store floor. This, of course, doesn't guarantee a specific launch date, but brings Apple one step closer to launch, the report said.
However, another report from 9To5Mac laid more emphasis on the Wednesday launch of Mac OS X Lion. The report said, We're hearing from multiple retail sources across the world that Apple's retail chain will be holding employee overnights Tuesday night. The likely topic? Lion.
A report from Apple Insider has given further credibility to the growing rumors. As per the report, Apple will launch Mac OS X 10.7 Lion and new Thunderbolt-equipped MacBook Airs on Wednesday.
According to people with proven track records who would be in a position to know, the new product launches are set to occur later this week. Specifically, one person said the products would be released on Wednesday at 8:30 a.m. Eastern, Apple Insider reported.
The report further added that in case of the new MacBook Air, Apple is expected to dispose of the entry-level 64GB solid-state flash hard drive option, and load the new MacBook Airs with minimum of 128GB in capacity.
Concord Securities analyst Ming-Chi Kuo said that the new notebooks are also expected to feature 4GB of RAM as the standard, which will help the systems to better run Mac OS X 10.7 Lion. Kuo also said that the new MacBook Airs would become available this week.
Apple, however, has not yet announced any specific launch date for the operating system. The only that the Apple website still reads is: OS X Lion coming to the Mac App Store this July for just $29.99.
Apple has released the Mac OS X Lion Gold Master version to developers earlier this month, with an indication that its latest operating system will hit the market within next few days.
© Copyright IBTimes 2023. All rights reserved.