Apple Should Replace Broken iPad With New Unit, Not Refurbished Product Says New Court Ruling
Apple's practice of replacing broken iPad models with refurbished units is once again questioned by authorities. Apparently, another court ruling is against what the Cupertino giant is doing and has mandated the tech company to replace broken tablets with brand new replacements.
On Tuesday, AppleInsider learned that a Dutch judge has ruled against Apple for replacing a customer's broken iPad with a refurbished model. The judge maintained that the company's policy should indicate replacing like with like only. This means a product purchased new should be replaced with another new device and not merely something that's been reconditioned.
"If a plaintiff had purchased a refurbished or replacement iPad, Apple may replace it with a refurbished or replacement copy," the judge said. "But if the consumer, as in this case, purchased a new iPad, she is entitled to a new iPad as a replacement."
READ: Apple delays "Carpool Karaoke" series once again
Switching broken iPads with refurbished iOS-running tablets is not new to Apple at all. The company has indicated in its terms of service that this is what should be done when a customer returns his or her device because of certain problems, like WiFi issues.
Other people have already filed cases against Apple over this policy, and this is the latest one that is requesting the tech giant to replace broken devices with new ones and not with reconditioned products. The new court ruling is for a case involving a female customer who had bought an iPad Air 2 with AppleCare and received a refurbished unit when the device developed WiFi problems just a few months after it was purchased.
Apple has since been asked to provide the plaintiff with a brand new replacement for her iPad Air 2. The company was also asked to pay €100 for each day that the female customer is left without the new replacement tablet, as pointed out by 9To5Mac.
This follows another ruling from December 2016 that called out Apple for swapping broken iPhones with refurbished handsets. At the time, a three-judge panel in Denmark ruled that the tech giant should be replacing defective units with new devices if they cannot be repaired within the mandated 24-month warranty. The court ruling also regarded refurbished units to be unacceptable as they usually consist of used parts.
The U.S. court is also looking to examine the definition of the word "refurbished" as well as check the interpretation of having an "equivalent to new in performance and reliability."
Do you think it's alright for Apple to provide refurbished units as replacements to broken devices? Sound off in the comments below.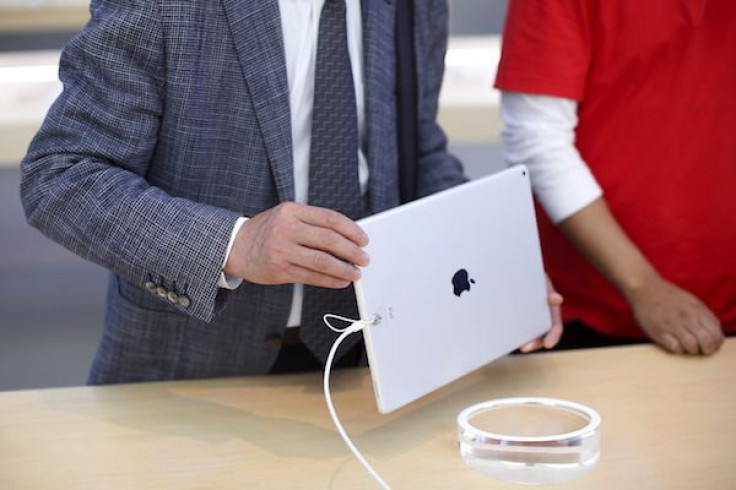 © Copyright IBTimes 2023. All rights reserved.