Apple Silicon Mac Pro Rumors: Release Date, Specs And More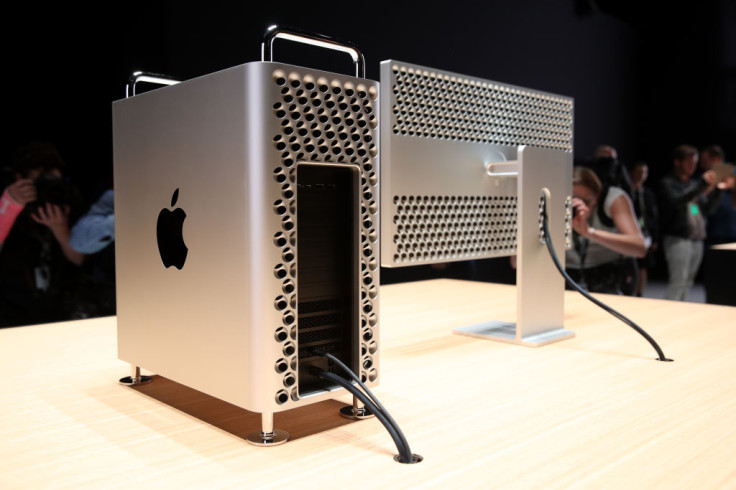 KEY POINTS
A new Apple silicon-based Mac Pro is expected to be released in 2023, a report says
A new Mac mini and a MacBook Pro are set to debut "within the coming months," according to the report
The new iPad Pro with the M2 chip will be available in stores starting Wednesday
A new Mac mini and a MacBook Pro are set to debut "within the coming months," but the first Apple Silicon Mac Pro may not be released until next year, according to a report.
Apple "has ramped up" internal testing of a Mac Pro refresh containing in-house silicon, Mark Gurman reported in his "Power On" newsletter for Bloomberg.
But he wrote that he doesn't believe "the first Apple Silicon Mac Pro will go on sale until 2023."
The new Mac Pro will be powered by chips Gurman suggested could be called the "M2 Ultra and the M2 Extreme" and described as "twice or four times as powerful" as the still-unreleased M2 Max, according to the report.
According to Gurman, the Mac Pro could come in two variants, which could feature 24 and 48 CPU cores, 76 and 152 graphics cores, and up to 256GB of RAM.
He reported that one configuration of the high-end machine that is currently being tested at the company has 24 CPU cores, 76 graphics cores and 192GB of memory. This machine reportedly runs macOS Ventura 13.3, which is the first version of the new macOS. It launched Monday.
But while the new Mac Pro may not be available until next year, Gurman said he believes the new 14-inch and 16-inch MacBook Pros are still set to be released within the coming months, possibly within 2022.
He said he learned from unnamed insiders that the laptops will come in M2 Pro and M2 Max configurations.
The latter is said to have 12 CPU cores, made up of 8 performance cores and 4 efficiency cores, as well as 38 graphics cores and up to 64GB of memory.
As for the new Mac mini, Gurman said it will have the same M2 chip that was used in the 2022 MacBook Air, which includes 8 CPU cores and up to 10 graphics cores.
Other features the new Mac mini is rumored to have include a thinner aluminum chassis with a plexiglass-like top cover as well as two rubber feet, according to Apple Insider.
Gurman did not mention a potential release date for the Mac mini but said he also expects the new model to be launched within the coming months.
He noted that the company usually releases new machines in November, January and in the spring.
Meanwhile, Apple recently introduced its next-generation iPad Pro, supercharged by the M2 chip. Unveiled on Oct. 18, it boasts "a next-level Apple Pencil hover experience and superfast wireless connectivity," according to a press release from the company.
Other features of the machine include what Apple calls "the world's most advanced mobile display," pro cameras, Face ID, Thunderbolt, and a four-speaker audio system.
The new 11-inch and 12.9-inch iPad Pro are available in silver and space gray finishes, with 128GB, 256GB, 512GB, 1TB and 2TB storage configurations. Pricing for the 11-inch variant starts at $799, while the 12.9-inch version starts at $1,099.
The new iPad Pros with the M2 chip can be purchased in stores starting Wednesday.
© Copyright IBTimes 2023. All rights reserved.