Apple Watch Series 3 Tracks Food Nutrition Using RFID Tags In New Patent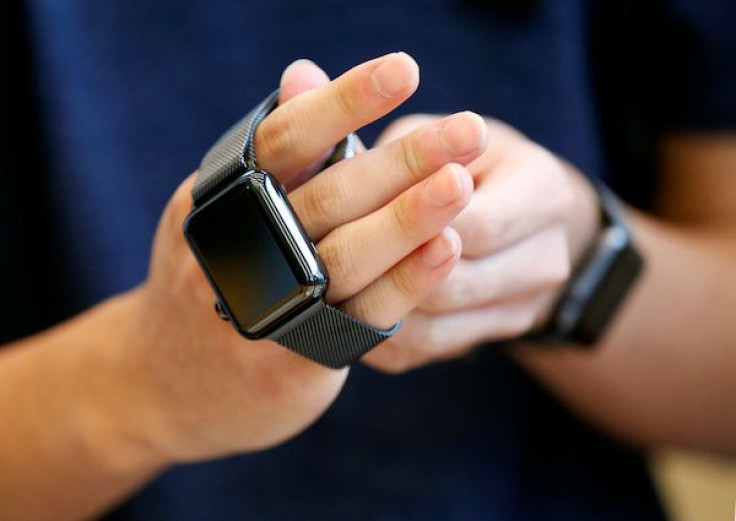 The Apple Watch Series 3 is now expected to be distinct from its predecessors due to its capacity to count calories. Tim Cook's company has been awarded a new patent that sheds more light on how this new feature would work if implemented in this year's batch of Apple smartwatches.
On Tuesday, the U.S. Patent and Trademark Office granted the Cupertino giant with Patent No. 9,640,088, which is for electronic tags that provide nutritional information about food items. Although the newly awarded patent to Apple focuses on radio frequency identification (RFID) tags, this actually gives fans an idea on what the Apple Watch Series 3 could be flaunting at launch.
Based on the patent, the electronic RFID tags will be used in a computer-implemented method of identifying nutrition data of food items. The nutritional variables will either be added or subtracted to determine the total nutrition value of food items. The data of the custom food order will then be stored into RFID electronic tags with the help of an electronic vendor device. The RFID tags, which feature near-field communication (NFC), can then transmit the nutritional variables such as total calories, fat content, sugar content and many more to the Apple Watch 3 or an iPhone.
READ: Apple developing display-embedded Touch ID for new smartwatch?
The process of identifying nutritional variables of food items could also be applied to the ingredients level. Consumers can use the technology to identify the nutritional variables of each ingredient, so a food item such as a hamburger will have accurate data shown in the RFID tag that will be placed on the food order package or receipt.
The invention is also designed to be smart in the sense that it adjusts the estimated nutritional value of a custom-food order depending on whether or not the user has consumed part or all of the food items. This way, consumers will be able to really keep track of their food intake and make adjustments to the meal they plan to consume next.
Considering the applications of the invention, it's easy to see that Apple is planning to ditch the current app-based databases of commonly consumed food items. The existing systems simply provide the estimated nutritional value of generic food items and meals and, more often than not, require consumers to manually encode data to count calories and keep track of food intake.
AppleInsider says it is not surprising that Apple is exploring technologies that are beneficial to the health of consumers. The Cupertino giant has already proven itself when it comes to launching health-centric endeavors to the public. For example, the company positioned its Apple Watch Series 2 as a dedicated fitness wearable. It has also helped many people through its revolutionary fitness and health service called HealthKit.
Meanwhile, previous reports about the Apple Watch 3 indicated that the device will debut with cellular connectivity. Renowned Apple leaker and KGI Securities analyst Ming-Chi Kuo has also predicted that the upcoming smartwatch will house a faster processor and a bigger battery than its predecessor. Interestingly, word about a display-embedded fingerprint scanner for the next-generation smartwatch also surfaced late last month.
© Copyright IBTimes 2023. All rights reserved.
FOLLOW MORE IBT NEWS ON THE BELOW CHANNELS