Apple Watch 3 With Display-Embedded Touch ID In The Works?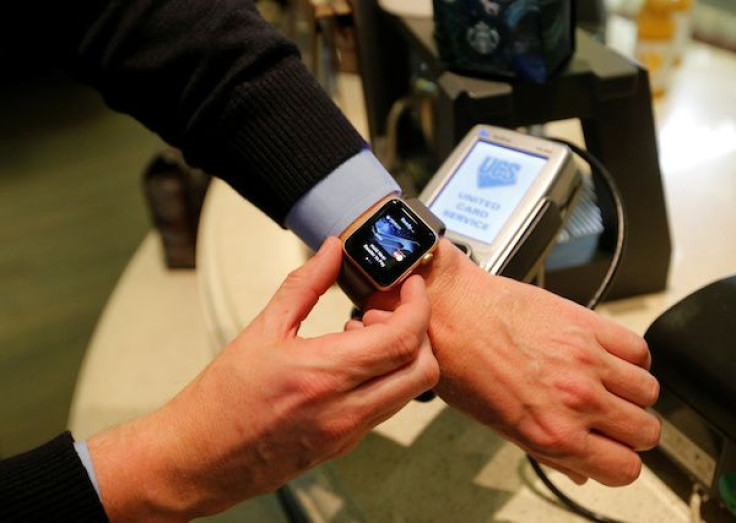 A new report is shedding light on what Apple is planning for its next Apple Watch smartwatch. And it appears the Cupertino giant's next move is what South Korea companies Samsung and LG fear the most. Tim Cook's company is said to be eyeing a new technology for the Apple Watch 3 and its iPhones that will surely be a game changer for the two manufacturers.
A recent Business Korea report stated industry watchers are predicting that there will be drastic changes to Apple's relationship with the South Korean component industry starting this year. This is because Apple is now planning to use the new power-efficient display technology called micro-LED for its Apple Watch Series 3. The same display technology is expected to be used in making the iPhones that would come after this year's iPhone 8.
The micro-LED technology is the next-generation display after the currently in-demand organic light-emitting diode (OLED). The former is thinner and lighter and measures only five to 10 micrometers, and these are the reasons why Apple wants to use the technology for its next smartwatch. In February, the Cupertino giant was granted a patent for sensing infrared diodes on the surface of a display. Apple is said to be working with LuxVue, which it acquired last year, in making this happen with micro-LED.
The inclusion of sensing infrared diodes into a micro-LED panel would mean that the screen itself would be capable of reading fingerprints. Thus, it is possible for the next Apple Watch to have Touch ID functionality on its display. The same technology is then expected to be present in the iPhones following this year's iPhone 8, which is speculated to have a similar technology or one that involves placing an optical sensor below a glass surface.
READ: Apple reportedly not releasing iPhone 7s, 7s Plus this year
According to AppleInsider, the use of micro-LED in the Apple Watch 3 would actually be the stepping stone for Apple to move away from OLED. If micro-LED is successfully incorporated into the upcoming smartwatch, Apple could move forward with producing larger micro-LED panels that would be suitable for its future iPhones. Hence, Samsung's involvement in creating screens for this year's iPhone would only be temporary.
While the innovative technology would surely be groundbreaking, Samsung and LG are threatened for different reasons. Apparently, Apple's micro-LED displays would be sourced from Taiwan-based plant Taoyuan. And though Apple is rumored to be ordering only a small quantity of micro-LED panels later this year, the problem would become apparent once the tech giant decides to solely use micro-LED for its upcoming smartwatches and smartphones.
Apple's possible move away from OLED would greatly affect Samsung and LG. Apple is currently ordering its OLED panels for its Apple Watch devices from LG Display. Should Tim Cook's company move forward with micro-LED, industry sources are anticipating LG to lose an estimated $201.35 million. On the other hand, Samsung Display is the supplier of OLEDs for the iPhone 8, so this would also lead to big losses for the Galaxy S8 maker.
Apart from OLED displays, Samsung and LG are also fearing for when Apple starts sourcing other components like RAM and cameras from other companies. There is word that Apple is seeking to acquire Toshiba's memory business, and this could mean the end of the road for Samsung's memory-focused relationship with Apple. For almost two decades, the Cupertino giant has been one of the largest RAM customers of Samsung.
Meanwhile, AppAdvice has said that the next-generation Apple Watch could also come equipped with cellular connectivity. Though no design changes are being anticipated, Apple is said to be focused on creating a wearable with better battery life and overall performance than its predecessors. There is no information on the release date of the Apple Watch Series 3 yet, but several sources are saying that consumers should expect it to arrive in the third quarter of this year.
© Copyright IBTimes 2023. All rights reserved.