Apple Watch Series 5 Features: Smartwatch Can Detect Sugar Levels?
It is no secret that the Apple Watch is currently one of the most popular devices in the wearable market today, thanks to the stellar Apple Watch Series 4, which was lauded for its various health-centric functions.
Now all eyes are on the next edition of the Cupertino giant's smartwatch, the Apple Watch Series 5. With an already excellent product in Series 4, one would wonder how the new gadget could top its predecessor. If recent information is to be taken into account then, there's actually a lot to be excited about from the new Apple smartwatch.
First is the possibility of additional and more sophisticated sensors. These sensors not only improve but also add to the Apple Smartwatch's health functions. According to Inverse, the new sensors can definitely work to complement how the smartwatch measures health and fitness factors. The current model already checks irregularities of the wearer's heartbeat and the new watch is expected to do so much more.
Aside from sleep tracking and even "scent tracking" capabilities that can detect body odor or dangerous gases in the atmosphere, news of new patents also point to significant health functions such as detecting blood sugar levels.
A patent filed in March shows that the Apple Watch Series 5 may be able to do non-invasive ways to measure glucose levels. If true, then this is a groundbreaking feature that can definitely aid people who are suffering from diseases like diabetes.
Switching from being a tech accessory to a health device has been a major shift for Apple when it comes to the wearable gadget. In a May 2016 interview, Apple CEO Tim Cook referred to the watch's health capabilities as the "holy grail" of the gadget's features and that what they offer is an invaluable service to their consumers.
Health has been a major direction that Apple took on for the Apple Watch in recent years. The company has been so serious with addressing this concern that it actually partnered with Stanford University to gather more data on heart health from over 400,000 participants.
Considering all the new health features of the Apple Watch, we should also expect some major changes in important factors such as battery life and even the watch's strap.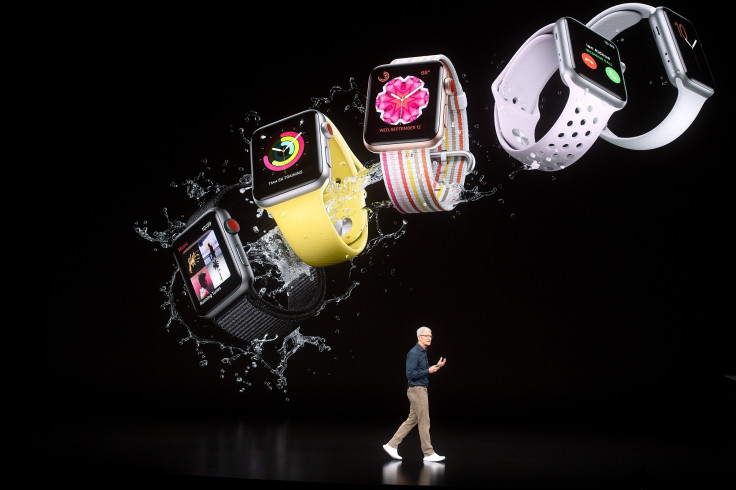 © Copyright IBTimes 2023. All rights reserved.