Apple Watch Series 5 Release Date, Price, Features: Everything We Know So Far
We're only a few months shy of the expected release of the Apple Watch Series 5, and so far we now have a few solid info on what to expect from what's considered to be the world's best-selling smartwatch.
First, the release date is most likely happening this September when most of the previous Apple Watch Series iterations were introduced. Apple, a creature of habit, hasn't skipped a September launch in years and the month is just about the same time when the watchOS 6 will be made available to the public.
The price of the Apple Watch Series 5 is pegged to remain the same as the Apple Watch 4, which starts at $399. This is good news for those who want to upgrade their wearables. Many are still hoping that with all the health features that are expected to be offered with the new watch, the Cupertino giant would be willing to lower prices at around $200 so it can be an option to other health-conscious individuals.
The Apple Watch 5 is also set to be a fully independent gadget once it launches, meaning it no longer needs an iPhone for updates and to download apps. Users will be able to download apps directly from a dedicated watch app store once the watchOS 6 is up and running. They will also be able to delete apps directly from the watch, a feature which was not fully available before.
Before, users were only allowed to delete third-party apps but this time around users have full control over which functions they want to retain in their device. With the upcoming smartwatch and expected independence from smartphones, the Apple Watch Series 5 will be a viable option for health buffs who don't own an iPhone.
The Apple Watch Series 5 features also aim to become a very handy productivity tool. There will be a number of useful functions made available for users such as Calculator (which can compute restaurant bills among others), Apple Books and even voice memos. Other productivity tools such as camera remote, radio, timer and alarm will also be retained.
And of course, the Apple Watch Series 5 is expected to be a powerful health tool. The Noise App has very high standards when it comes to its main function of ensuring that users avoid noise that could damage their hearing. The app is set to follow the decibel recommendation of the World Health Organization when it comes to what our ears can safely tolerate.
The Cycles App will also be a very useful tool for female users who need to effectively keep track of their periods and have fertility issues. The ECG functions of the watch will remain accurate and available and soon we could be getting an Apple Watch that could also determine one's blood pressure.
The sleep tracking function remains a rumor for now but many are still holding on to the hope that this will be available once the Apple Watch 5 becomes available. Some of the unconfirmed (but groundbreaking if true) functions of the next Apple Watch include meditation and a food-tracking feature.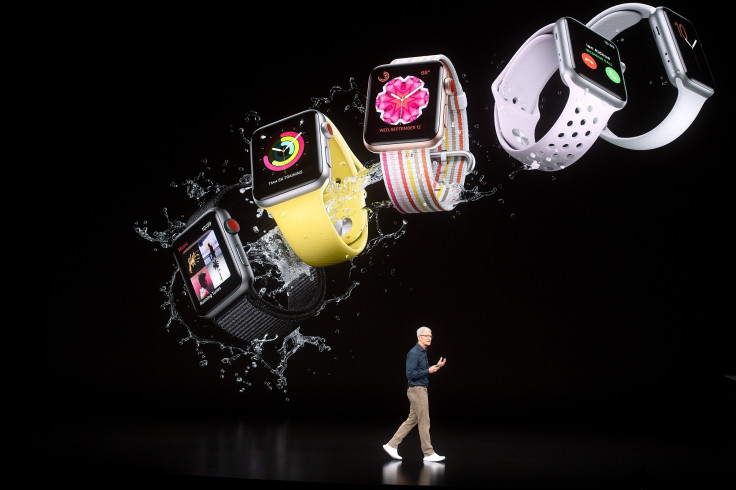 © Copyright IBTimes 2023. All rights reserved.